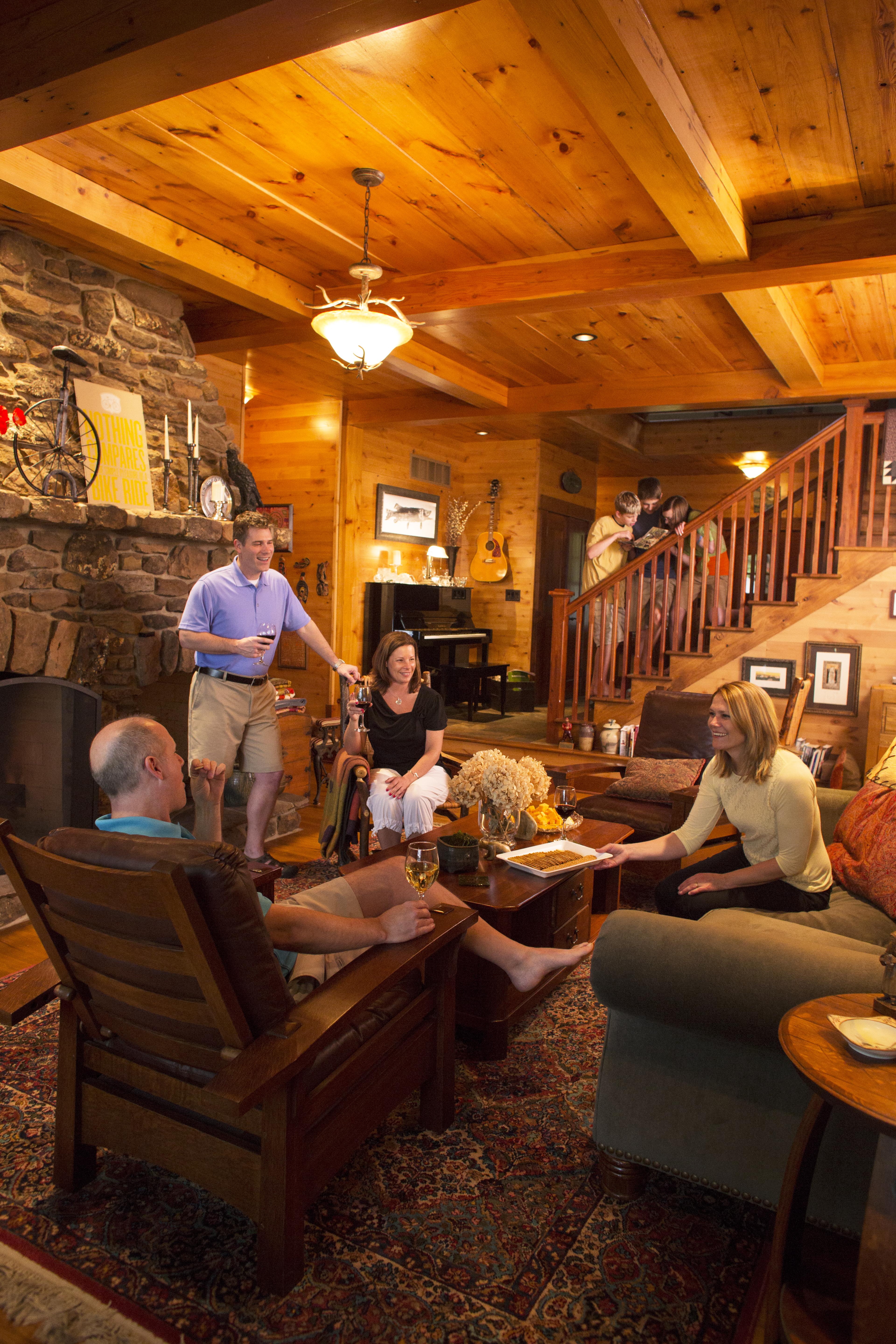 By Paisley Hansen
If you are reading this article, then there's a good chance that you have just finished buying a new lake home. Congratulations! Lake houses can be such a fun place for friends and family to congregate during any season of the year.
The summer is of course one of the most popular times when you can all go boating, paddling, swimming, and more! The fall offers beautiful leaves that catch aflame with vibrant reds, oranges, and yellows that reflect so beautifully upon the surface of the lake. Winter even offers beauty with the snowy shores and naked trees.
Basically, there is no bad time to enjoy a lake house! If you are looking to settle things up finally so you can get to relaxing throughout every season, then here are ten finishing touches for you to add to your lake house.
A Variety of Cooking Supplies
Ordering in can be so much fun, but it probably makes more economical sense overtime to do some cooking in your lake kitchen. You should prepare yourself for making food at home by investing in some restaurant equipment that stays at the lake house year-round. That way you can whip up some delicious meals for you, your family, and your friends without ever wishing you had a whisk or a skillet just for the lake house.
Safety Assets
At a lake home, there are some basic safety necessities that you should have on hand. Always have life jackets, especially if you have a boat and some waterproof whistles at the very least. Even if you do not own a boat and have no intentions of ever owning one, it certainly will not hurt for you to have water sport safety materials for yourself and any potential guests.
Extra Swimwear
There may be a weekend where you completely blank and forget to pack your bathing suit. This is why you should always have extra swimwear at your house. Have at least one suit that you can simply always leave at the lake house. Consider having extra swimsuits for your friends and family too that just live in a drawer somewhere!
All Season Clothing
Again, having backup clothes is never a bad thing when it comes to a lake home. However, if you plan to whisk away to the lake place year-round, then consider having at least one extra outfit for each season (shoes included). For example, a pair of shorts and a tank top for the summer, some shorts and short sleeve for the spring, some pants and a short sleeve for fall, and a jacket or cardigan to add for winter weather. Throw in some comfy pajamas and you are good to go!
Rules
On the chance that you might have friends staying in your home without you, or simply family members who could use some direct communication, compile a shortlist of rules for your house. Of course, these will vary from place to place, but some good ideas might include washing your bedsheets and remaking your bed, throwing away any of your trash, and making sure the doors are locked when you leave.
Rain Gear
The weather at the lake can change rather quickly. Get everyone a lake house rain jacket and some rain boots so the fun can keep going even if it rains!
Candles
There is nothing quite as relaxing as kicking your feet up after a long, fun day at the water and lighting some relaxing candles as the sunsets. Get some of your favorite scented candles to keep around the house for the evenings.
Canned Goods
It might seem silly, but sometimes you may find yourself arriving late at night and not having time to stop at a grocery store. Because of this, you should stock up some of your favorite soups, dry oatmeal, and other easy-to-cook and practically non-perishable food items. That way if you find yourself starving after a long drive to your lake home, you are guaranteed some good food upon arrival!