by Craig Middleton
To make the most out of your cabin vacation, you need to pack properly. Otherwise, you could end up miserable and stressed. Here are some of the key things to take with you during your summer getaway.
Food and Drink
Your cabin may not be near any grocery stores, so you should pack enough food to get you through your trip. Do not pack more food than you need, however. Otherwise, you may have to throw out your leftovers. The majority of your meals and snacks should consist of non-perishable items.
Drinks should quench everyone's thirst during the trip. Be sure to bring a 6 pack cooler that will keep all the drinks cold even on hot days.
Water bottles are essential, as well, especially for long hikes. If you opt for a reusable bottle, look for one that will purify your water.
Proper Clothes
Even during the summer, the weather can change rapidly. You do not want to be caught unprepared. You should thus pack at least one warm jacket in case the temperatures drop at night. Fleece is a great choice because it is lightweight and easy to fit into your backpack or suitcase.
If you plan to go on a hike during your cabin adventure, you also need gear that will keep you safe and comfortable for hours. Breathable and quick-dry pants should move as your body does on various terrains.
Do not forget hiking shoes or boots, either. You do not want to end up with blisters all over your feet after a long day on the trail.
Maps
A map is also a must-have for any hike. Do not rely on your phone's GPS alone. Your phone battery could die, or you could end up lost in a location with limited cell service.
Chargers
You are probably booking a cabin vacation in order to get closer to nature. Still, it will be hard to go without your phone, tablet, or computer for days at a time. These devices let you check-in at the office or talk to family back home. Your kids, in particular, will likely feel lost without these devices. If their electronics' batteries lose power and you do not have a charger, a tantrum could quickly ensue.
Emergency Kit
Ideally, there will be no medical emergencies during your vacation. Unfortunately, accidents do happen. That is why you need to be prepared. A first aid kit should help you deal with sprains, strains, or other minor injuries that occur. The kit should also include any essential medications.
If you are going to be kayaking in the lake or doing other potentially dangerous activities, you should also consider packing an emergency paracord bracelet. Besides a paracord, it may also feature a whistle, a fire starter, a knife, and/or a compass.
Sun Protection
The sun can be brutal during the summer months. Protect your skin with high-SPF sunscreen. You should also bring some aloe vera in case you do get burned. Do not forget sunglasses and hats, as well.
Bug Repellant
Mosquito bites can be itchy and uncomfortable. Insect repellants should keep the bugs away, especially at night.
If you do not want to constantly apply and reapply bug spray, consider getting repellent wristbands for yourself and your family. There are even deet-free wristbands available.
Indoor Entertainment
A sudden thunderstorm can destroy your plans for a day of outdoor adventures. Even if the weather is nice, you may want to relax in your cabin once the sun has set. To ensure nobody is sitting around bored, pack some small board games and cards for the family to enjoy. You can bring books, as well, but keep in mind that they often take up a lot of room in your suitcase.
A cabin vacation should be fun. Yet if you forget an important item, the experience could be ruined. To ensure that you and your loved ones have the best time possible, be sure to pack all the above essentials.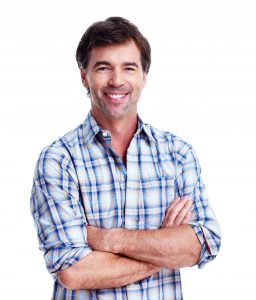 Craig has worked in health, real estate, and HR businesses for most of his professional career. He graduated from the University of California – Berkeley with a bachelor's degree in Marketing. When he's not creating content or advising clients, he enjoys hiking and traveling with his wife.