By Paisley Hansen
Having your own cabin where you can take vacations at your leisure is part of the American dream. It serves as your own personal getaway spot and a place for you to unwind and relax. If you're interested in building a cabin, there are several factors you must consider prior to starting the process. Here are things you need to know before building your dream cottage. Avoid headaches and hassles by considering these guidelines.
Choose a Location
Decide where you want to build. Do you want it to be close to your residence so you can go more often, or do you want to travel farther away? Do you want neighbors or seclusion? These are things you need to ask yourself before you can settle on a location.
If you're interested in owning a lot of land, make sure you know where the property lines are so that neighbors can't encroach on it. Once you own the property, you have the right to sue anyone who builds anything that is partially on your land. A good lawyer and court reporters Kennewick can help with your side of the testimony.
Other factors to consider are the rules and regulations of areas you're thinking about putting a cabin in. Look into water, sewage, electricity, and building permits. Some areas are more lenient than others. Determine how much you're willing to spend compared to the cost of everything you need before deciding.
Decide What You Can Afford
Have you been saving up for a cabin for years, or is this a new idea? Are you hiring a contractor or doing the work yourself? These questions are helpful in determining a starting point for what you can afford without getting a loan. If you have a nest egg set aside for a cottage, you can probably afford more. Much the same, if you're planning on doing a lot of the building process yourself, you're going to save a lot of money.
Evaluate your finances to figure out a building budget. Decide what size cabin you want and create a list of expenses that is going to come along with this choice including lot price, an estimate of the cottage, cost of utilities, and unforeseen expenses. Determine what you can afford out-of-pocket versus with a loan and adjust your options accordingly. As long as you're open to making some affordability changes, your cabin dreams can come true.
Choose Your Style
Cabins come in all shapes and sizes. You don't have to choose the conventional cabin that has rustic characters and wooden furniture, especially if it is out of your budget.
Find something that pleases you and your pocketbook. This might mean building a small, one-bedroom, one-bathroom cabin, or it could mean putting a single-wide trailer on the land. Remember, you can always make improvements to the interior and exterior. A small upgrade makes a huge difference in appearance.
Your cabin doesn't have to be typical. What matters most is that you have a comfortable place to get away from responsibilities and stress, a place where you can spend time with people you care about.
Don't Skimp on Quality
If you're looking to cut costs somewhere, avoid choosing the quality aspects of your cabin. It's better to have a smaller cottage, especially since it's not your primary residence than to have substandard wiring or poorly insulated windows.
Compromising on quality can be dangerous for you, your family, and the cabin. Depending on what areas you slack on, you're taking a chance of having a fire anytime or pipes freezing over the winter months. Remember, quality is better and safer than quantity. Doing it right the first time is cheaper than having to redo it at a later time.
Building a cabin is neither cheap nor easy. However, the work and money you put into it is going to make it a place you're proud of and happy to go to. Avoid unexpected complications along the way by making financial and structural choices before you start the building process.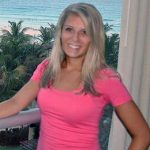 Paisley Hansen has worked in real estate most of her professional career. She graduated from the University of California – Berkeley with a bachelor's degree in Marketing. When she's not creating content or working with clients, she enjoys hiking and traveling with her husband.