by Mikkie Mills
You've probably been counting down the days leading up to your cabin trip. Since summer is here, it's certainly about time to go. If you're like most cabin owners, you have reasons behind visiting your cottage. Your rationale might be that you need to unwind from stress and responsibilities, spend time with family or become one with nature. Regardless of what your reasons are for wanting to go, a prominent goal among campers is that they want to relax comfortably outside in the summer breeze. If that's your plan too, here are some ways to make your cabin's outdoor space a desirable hangout.
Add a Swimming Pool
Putting in a pool may sound crazy if you only visit a few times each year, but if you're willing to have someone get the pool ready for your arrival, it may be worth having one. If you can afford it, pay a company or nearby neighbor to check the chemicals and keep the pool in good condition when you're not there. A neighbor may be willing to help for free if you allow that person to use the pool. Look into pool finance if you're curious about a swimming pool's affordability.
A pool is a great option for kids and adults alike. Kids can play games and stay cool in the pool while adults can work on great summer tans. Consider adding a deck with a grill so you can make meals without anyone having to leave the swimming area.
Lighten Up the Place
Add solar lights to brighten up the outdoors at night. Either drape the lights from side to side on a porch or patio for an aesthetic effect or use ground lights to illuminate pathways. If you purchase lights that resemble mushrooms, leaves, animals or any other eye-catching wildlife, decorate the front lawn. Keep in mind that these lights won't look good in your yard if the grass is withering or turning yellow. If either of these things is happening, your lawn probably needs hydration. Look into how often to water lawn in summer months.
Set Up a Fire Pit
Camping simply isn't camping without sitting around a fire at night. If you want to make your own fire pit, begin by digging a trench since the fire needs to sit low to the ground. Create the outer ring with bricks, stones or concrete blocks. If stacked neatly, any of these options are visually appealing. To protect the outer ring material from the heat, purchase a steel ring, which goes between the fire and the outer ring. Once you complete these simple steps, your fire pit will be ready to use.
Sit around the fire in the morning to warm up from cooler nights or at night to eat hot dogs and marshmallows while telling ghost stories. Any fun memories created while hanging out by the fire makes a pit worth having.
Invest in a Gazebo
On those hot, muggy days, you're probably going to be searching for shade. If you build a gazebo, you're going to have a cool, shaded shelter in the comfort of your own lawn. Consider adding chairs or a hammock. Beware, however, turning your gazebo into a cozy space might cause you to take a nap until the sun goes down.
Another perk of having a gazebo is that you can sit back and relax during a rainstorm. Witnessing the sights, sounds and smells produced by the storm might be the calming and therapeutic experience you've been searching for.
If you don't want to purchase a permanent structure, look into getting a pop-up gazebo. Make sure it has a durable frame so it can withstand harsh weather. Because this is a temporary structure that you're going to put up and take down several times, it should be easy to assemble.
The outdoors at your cabin are just as important as the indoors. In the summer months, it's possible you're going to spend more time outside, so making it a cool hangout is a must! With some effort, you can successfully create an enjoyable outdoor space.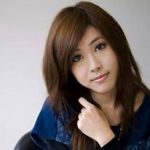 Mikkie is a freelance writer from Chicago. She is a mother of two who loves sharing her ideas on natural health cures and news, budgeting hacks, and favorite DIY projects. When she's not writing, she's chasing her little ones around or can be found rock climbing at her local climbing gym.