By Paisley Hansen
Relaxing at your lake house is a tradition you would like to uphold for several years to come. Escaping the madness of your everyday life is crucial to your mental and physical stability, and your lake house is an ideal environment for taking it easy. However, your house may have been uninhabited in the off-season, and you have to make repairs or adjustments to keep it functional throughout the season. Here are some tips on how to maintain your vacation home at the lake during the summer.
Electrical Protection
Thunderstorms and hailstorms are challenging to predict in the summer, and some seem to come out of nowhere when you're enjoying the outdoors. Lightning and hail can knock out transformers and cause significant damage to your home's electrical system. You can protect your home by installing surge protection on your breaker. A power surge or electrical storm will not damage your electrical circuits when they're guarded with a surge protection device. In isolated areas, power outages frequently occur in the summer, but you can install a generator or a solar power system to keep your lights on during a blackout.
Storm Proofing
Your home can incur substantial damage during an active hurricane season if it's not prepared for intense storms with heavy winds. Making structural improvements to your property can reduce the damage from summer storms and lower your insurance premiums depending on your provider's policy. You can reinforce the framing of your home with additional beams, and you can check your roof for damage that could lead to leaks. By installing durable shutters, you can protect your windows during a heavy windstorm and guard your interior during the offseason from the sun's rays. Contact your contractor or a private agent to determine if your home meets the state's requirements for storm-proofing.
Landscaping
Keeping your property tidy improves your home's appearance and minimizes damage from ferocious weather. Trim your trees and prune the shrubs periodically to keep fallen branches and organic debris from damaging your house. In densely forested areas, homeowners often have problems with overhanging limbs from tall trees smashing into their roofs after heavy winds. A pole saw with an extended reach can easily remove branches hanging over your roof, but if you're not accustomed to using the tool, hire a professional. Pole saws can be hazardous without proper training.
Pest Control
Another reason to keep your property clean is pest control. Your proximity to the lake makes your home more vulnerable to insects, rodents and nearby wildlife. A warm, humid climate combined with a nearby natural water source is the ideal environment for roaches and rodents to flourish. Maintain a rigorous pest control program to prevent an infestation. Keep your kitchen and outdoor dining areas clean and sanitized, and use durable trash cans to keep refuse secure from raccoons and bears. Inspect your home for droppings or gnaw marks and call an expert if you have a severe issue with wasps, bees or reptiles. If you limit their access to food, water and shelter, you do not have to rely on harsh pesticides or traps to keep pests away. However, if you have rotten wood paneling or substantial cracks in the foundation, insects and mice can make their way inside, and pesticides may be needed until you make repairs.
Security
When you're located far from civilization, it takes longer for responders to reach your property during an emergency. To protect your home and family, invest in a quality security system. Today's security cameras and sensors are inconspicuous and do not detract from the beauty of your property. Find a system that can instantly alert police, fire or energy providers in case of an unexpected event. Most systems allow you to monitor the house and yard from a connected device when you're off the property. Improving security can also help reduce your mortgage payments and insurance rates.
With a few improvements and light maintenance on your home, you can relax at your lake house and forget about the stress of everyday life.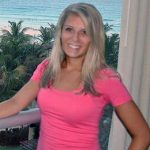 Paisley Hansen has worked in real estate most of her professional career. She graduated from the University of California – Berkeley with a bachelor's degree in Marketing. When she's not creating content or working with clients, she enjoys hiking and traveling with her husband.