by Mikkie Mills
We spend a lot of time at our getaway home. It's is a place to unwind and relax. It is a gathering place for our family and friends. There are great ways to make it more relaxing and enjoyable for your downtime. Here are some unique additions that could bring you more joy or lessen your workload! There are also ways to improve tasks you may not be crazy about.
Pool
Can you picture yourself lounging poolside with a good book? Or floating in cool water on a hot day? Create your little paradise by adding a pool to your backyard. Your family and friends will enjoy cooling off in the water. The pool is sure to become a new gathering point for your family and friends in the summer months.
There are many sizes, shapes, and types of pools. Simply search pool builders near me to find a reputable builder. You can learn more about the types of pools, different features to help save energy and water and discuss options within your budget.
Outdoor Shower
An outdoor shower is a perfect option for a family that spends a lot of time outdoors. It's an ideal option to rinse off after a fun day of playing outside. Little explorers can be washed off after an afternoon in the mud. This will save your floors from extra dirt and grime that may be carried inside. Imagine how much easier it would be to bathe the dog outside, too!
Outdoor showers can be open or closed, wall-mounted or freestanding. The various options allow for a significant price gap, making this a good choice for any budget. The addition of an outdoor shower can increase your home value, which is a bonus!
Sauna
Flush toxins out of your body, relax muscles, and improve circulation with a home sauna. Saunas are great for reducing stress, and studies have linked regular sauna use to longevity. Everyday use can result in lowered blood pressure, too. Perhaps the most well-known benefit of a sauna is its soothing effects on sore muscles.
Athletes regularly use saunas for the vast benefits to the mind and body. In other countries, saunas are used daily. Your mind and body could benefit from the heat therapy provided by a home sauna if used appropriately and safely. Few things are more frustrating than being congested. Saunas can improve your breathing and clear up congestion, too!  There are different types of saunas, and they can be indoors or outdoors to fit your needs.
Jetted Laundry Sink
Not everything can be thrown into the washing machine. Handwashing can be time-consuming and mundane. If you own a lot of hand-washables or delicate pieces of clothing, then this is the perfect addition for you! A jetted laundry sink will clean those fragile clothing items gently, preventing you from having to handwash each delicate article.
Hidden Drawers
Tired of tripping over shoes every time you come in the door? Consider adding a pull-out drawer in the space under your stairs in the entryway. This additional cabinet space is conveniently located to the front door, making it the ideal place to stash shoes out of sight. This space would go unused in most homes, so why not install custom storage under it to fit your needs? At the very least, maybe your kids will think it's cool to have a hidden closet for their shoes so they'll actually pick the shoes up instead of leaving them like little tripping hazards in front of the doorway!
At the end of the day, you want a place to relax, feel comfortable and enjoy your free time with loved ones. Some additions to your home can provide all of that and more. Some can help you stay more organized or decrease the time you spend doing mundane cleaning tasks. Whatever your desire, work to create a relaxing, enjoyable space you want to be in so that you can maximize your free time.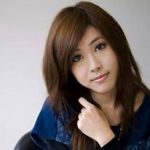 Mikkie is a freelance writer from Chicago. She is a mother of two who loves sharing her ideas on natural health cures and news, budgeting hacks, and favorite DIY projects. When she's not writing, she's chasing her little ones around or can be found rock climbing at her local climbing gym.