By Paisley Hansen
Cabin homes are only growing in popularity because they are a wonderful way to enjoy peace, quiet, and the rustic nature of the outdoors. Whether your cabin is your main residence or a weekend getaway house, you may be wondering about the best way to decorate it. Here are some tips to follow when you start designing the interior of your cabin.
Pick a Theme
You'll be spending a lot of time in your new cabin, so you should enjoy the style of decor. There are many different themes to choose from, including industrial, rustic, minimalist, traditional, Scandinavian, modern, glam, and coastal. Carefully consider your likes and dislikes, from wall colors to furniture. Also, take into account the size of your cabin. If it is small and cozy, you may want to go with a softer theme. If your cabin is larger, a rustic style may be better. Stick with the theme you have chosen throughout the entire interior of your cabin. Mixing styles will make things feel chaotic and less relaxing.
Purchase Quality Items
As with any home purchase, you should buy items that will last for years. It can be tempting to purchase home decor that is cheaper, but these items will need to be replaced sooner and it will cost you more money in the long run. If you are unable to purchase larger items, try investing in quality accessories and accent pieces.
Bring Nature Inside
Natural materials and eco-friendly decor are a great way to bring the outdoors into your cabin. Try to purchase wooden furniture and items made out of sustainable materials. This could include marble countertops, organic linens and mattress sizes, and natural rugs. Another great way to let nature inspire your home is to purchase several potted plants. Finally, consider ways that you can let more light into your home by opening blinds and curtains, placing mirrors in darker spaces, and installing skylights.
Avoid Clutter
Cluttered spaces can make a home feel smaller and more stressful. If you are purchasing a new cabin, don't bring any clutter with you. If you've lived in your cabin a long time and are redecorating, make a point to declutter throughout your home. Don't feel the need to do it all at once. Try tackling one room per week. Your space will feel lighter and more relaxing. If you need assistance, don't hesitate to contact a professional organizer to help you.
Upgrade Your Finishes
Beautiful finishes make any home feel more luxurious. Try switching out old, tired elements for something new and fun. This could mean purchasing fresh light switches and drawer pulls or replacing flooring and tile. Just make sure that your new finishes match your overall decorating scheme.
Experiment with Paint
Paint is a great way to make your space unique. Most importantly, it is easy to fix if you don't like it. Experiment with different colors and finishes of paint throughout your cabin. The right paint color can set the tone of an entire room. Try painting your bedroom blue to promote relaxation or using white paint to make your kitchen feel open and airy. You also shouldn't be afraid to use striking colors like black or red to liven up your space. There are also many textures of paint that you can try, such as matte, eggshell, satin, and semi-gloss. Choose whichever type of paint complements your chosen style. For example, a modern space might look better with matte paint, while a cozy cabin could look best with an eggshell finish.
Decorating your cabin should be a fun and exciting experience that allows you to express yourself. Make sure that you choose furniture, decorations, and finishes that you love and want to be surrounded by for years to come. Follow these simple decorating tips and it will be easy to create a space that feels like home.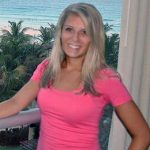 Paisley Hansen has worked in real estate most of her professional career. She graduated from the University of California – Berkeley with a bachelor's degree in Marketing. When she's not creating content or working with clients, she enjoys hiking and traveling with her husband