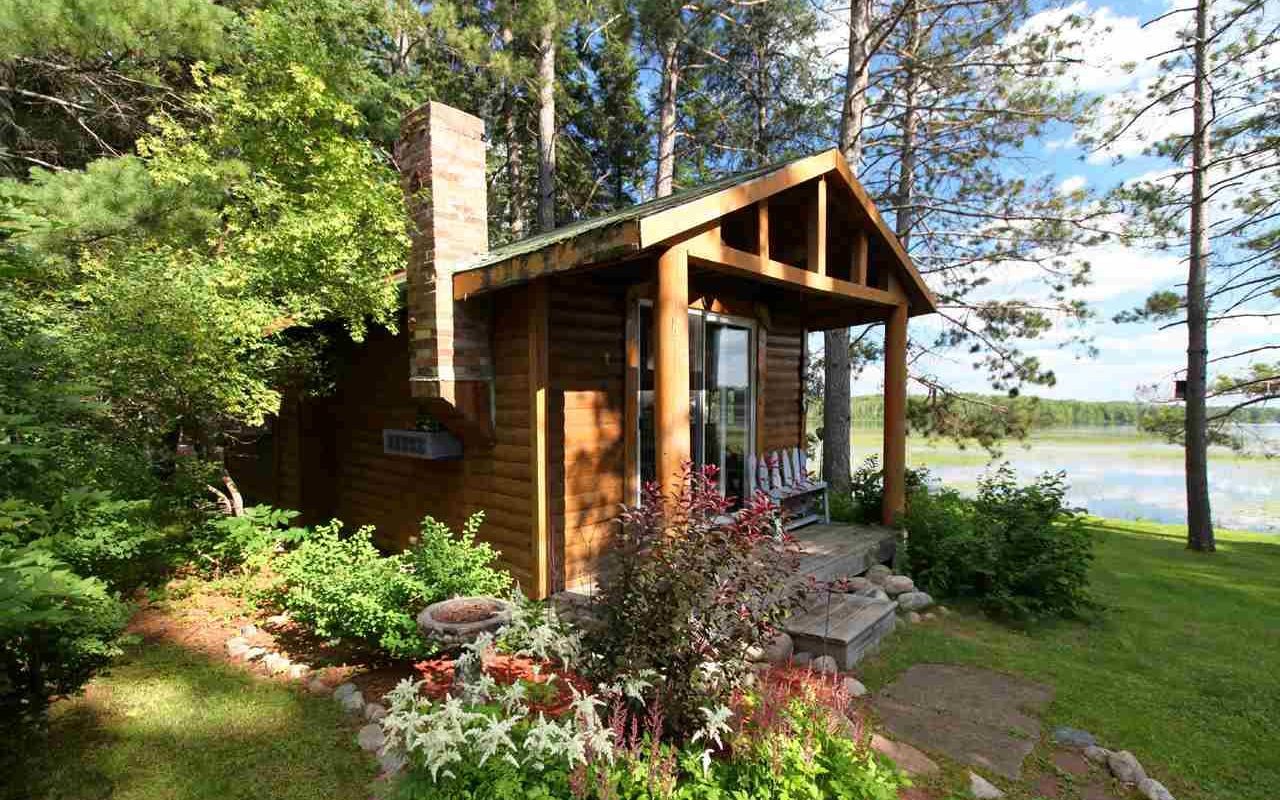 By Paisley Hansen
If you're fortunate enough to live near a lake, you know how relaxing it can be to sit and gaze out over the water. You're probably also aware that such homes typically attract a regular stream of buyers as soon as they go on the market. Although a lake home might be ideal real estate, there are a number of things you can do to improve your enjoyment of it as well as its value when it comes time to sell it. The good news is that you won't have to break the bank to gain the rewards. The following are eight do-it-yourself projects that can boost the value of your lake house:
Enhance Your Outdoor Space
Although the lake water is enticing, sprucing up your landscaping by adding trees, shrubs, and bedding plants to your property will boost its desirability. When thinking about how to sell your house, the concept of curb appeal is applicable to both lake and suburban properties.
Replace the Faucets
Another affordable approach to modernize your rooms is to replace worn-out bathroom and kitchen faucets. Modern faucets are not only less likely to spill or leak, but they also give your rooms a sleek appeal.
Give Your Kitchen a Makeover
You may update the look of your cottage kitchen without spending a lot of money. For less than $100, you can remodel your kitchen with a fresh coat of paint on the walls and cabinets, as well as new drawer pulls and cabinet handles.
Anything That Helps You Save Energy
According to the Residential Energy Services Network, every dollar you save on your annual energy bills will increase the value of your home by $20. You don't have to spend a lot of money to make a huge difference. Weatherstripping, more attic insulation, and a water heater blanket can all add hundreds to the value of your home.
Include a Seating Space Outside
An outdoor seating space should be included in every lake house. You do not, however, need to spend a lot of money on a multi-level deck to enjoy the outdoors. A tiny concrete patio can be poured as a do-it-yourself job. Alternatively, a garden bench or pergola can be used to create a hidden seating area, with a stone or brick path going from the house.
Modernize Your Indoor and Outdoor Lighting
Replacing your existing lighting fixtures is a simple and cost-effective approach to increase the value and appeal of your lake cottage. Solar lights bordering a pathway to the water and/or well-placed spotlights that complement your plants can add intrigue and seduction to your landscaping, but don't stop there.
Get a New Front Door
According to the magazine "This Old House," upgrading your front door and door hardware is one of the most cost-effective methods to increase the value of your home and make it more appealing to potential purchasers. They claim that in the first seven seconds, home purchasers make up their minds about a property. That means your entranceway must be well-kept.
Replace the Flooring
When it comes time to sell, the correct flooring might quadruple your investment. This is especially true in lake properties, where sand and water can cause standard flooring to deteriorate. Vinyl flooring, which is highly impermeable to water and easy to maintain, is a good choice for lake homes.
Decorate
Whether you are looking to sell or just want to enjoy a fresh new look, decorating the interior of your house is a great idea. Try to stick to a theme. Most lake and water-dwellers go for a white/navy nautical theme, and that look is still timeless. Alternatively, you can take a more modern slant with clean lines and updated furniture.
Remember, you don't have to spend a fortune to increase the value of your lake house. Without breaking the bank, a fresh coat of paint, some strategically placed trees and bushes, an outside sitting area, and new lighting may transform your home from drab to fab.