by Mikkie Mills
Your treasured cabin may be a retreat from your busy life, but it may not be as appealing as it once was and may require updating. Removing some of the distractions of an ordinary home is part of enjoying your secluded location, but you can make improvements to your cabin that can make the space more comfortable for your family and guests. You can gain helpful tips for improving your cabin home in the following paragraphs.
Update the Entranceways
The interior and exterior entrance ways to your cabin should be welcoming to anyone visiting. A deteriorated cabin door may be fine for the set of a horror film, but you can improve the cabin's appearance and aesthetic appeal by installing glass barn doors. On the inside of the entranceway, you can add new trim to give the doorway a polished look. New weatherstripping and kick plates can further insulate your door and keep your cabin cozy.
Bring in the Fresh Air
Enjoying the seclusion of your cabin in the middle of a gorgeous natural environment is even better when you can inhale the aromas around you. Bring in the fresh air by opening your front and back windows. For areas with high humidity levels, you may want to repair old screens or replace them to avoid an influx of insects or wildlife.
The smells of cooking food can attract nearby wildlife if your cabin has poor ventilation, and you should inspect your kitchen's ventilation system to ensure it functions properly. When you arrive at your cabin for the first visit of the year, you can improve the air quality by using air purifiers and dehumidifiers in combination with fresh air.
Add Plants and Herbs
Living plants and herbs can make your cabin more attractive and improve the air quality. You can use vining plants to hang around above your windows on hooks, or you can display bonsais or ferns near a window or French doors. Find indoor plants suitable for your climate and don't forget to grab them when leaving for the season.
Replace the Carpeting
A hardwood floor can be updated with a few new carpets to brighten up the atmosphere and increase the coziness of your retreat. A rustic look is complemented greatly with colorful patterns and elegant designs, and you can achieve a modern look in a rustic setting with premium, well-designed carpets.
Remodel the Kitchen
Just like a suburban home, a common remodeling project for cabin owners is kitchen renovation. A cost-effective way to achieve a new look in the kitchen is to paint your cabinets rather than replacing them. Instead of installing a pricey marble countertop, you can use an epoxy-based coating on your existing countertop to simulate a marble finish. New backsplashes and fixtures can be added to clean up the kitchen's design, and you can install brass handles and knobs to the kitchen's cabinets and drawers for a final elegant touch.
Renovate the Restroom
Your humble cabin bathroom can be improved significantly by installing new faucets and fixtures. If you have some experience with plumbing, you can save a bundle by installing the parts yourself. Shelves can be added to support pictures and plants, and you can replace your existing showerhead with a massaging fixture for a more enjoyable shower experience.
If your flooring is deteriorating, you can re-tile the floor with a creative new style or fall back on a traditional checkerboard pattern. Although your guests may spend less time in the bathroom than the rest of the cabin, you want the room to complement the home's styling and appear warm and inviting.
Landscape the Property
The exterior of your cabin may need a few days of landscaping improvements to improve its appearance after a long period of dormancy without maintenance. Bring in some new native species to accent your home and clear away any overgrown plantings or fallen branches.
You can improve your beloved cabin home with a bit of help from your family and friends without spending a fortune on professional contractors.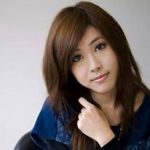 Mikkie is a freelance writer from Chicago. She is a mother of two who loves sharing her ideas on natural health cures and news, budgeting hacks, and favorite DIY projects. When she's not writing, she's chasing her little ones around or can be found rock climbing at her local climbing gym.