By Craig Middleton
For many a yearly trip to the cabin is an important part of their yearly routine. This yearly pilgrimage is a time to unwind and relax so they can better face the realities and stresses of everyday life. It's a time of bonding and family togetherness. That's why the way you manage and run your cabin is so important. There are a few key things you should be doing to make your guests' lives better and help give them memories to last a lifetime.
It's All About the Little Things
First, offer a quality experience through the little touches. This could be anything from remembering your returning guest's favorite dessert and making sure it's on the menu or hearing your guests talk about their love of macaroni and cheese and put it on tomorrow's dinner menu.
It can extend past food too. Do any of your guests love to canoe? Have canoes available on property for guest use. The more you can offer special touches that create memorable experiences, the more meaningful this trip becomes to those you're entertaining.
Make Meals a Highlight
Meals can be one of the most hectic times for staff, but you don't want that feeling to extend to your guests. Whether you have a set menu every night or are cooking multiple items, make sure your staff knows the ins and outs of the menu. Utilizing a restaurant supply store to purchase in bulk or to purchase restaurant-grade equipment will make things easier on your chefs and wait staff. When things go easier for staff, customers feel that and have a more relaxed experience.
Hire the Right People
This is really true for all staff, not just kitchen and wait staff. Make sure your staff are well taken care of and treated well so they are in the right mindset to offer your customers the best service possible. Hire people who like people. The more staff can relate and connect with guests, the better the guest experience will be. Look for people who want to go the extra mile to give your guests the best experience and reward them when they do something special for a guest. Both your guests and your staff will appreciate it.
As well as hiring staff that is customer-oriented and friendly, hire staff that knows the area and have varied interests. Whether they've grown up near your cabin or simply take a lot of pride in the local community, these types of staff will be able to provide insider information to guests. Additional hiring someone with a vast knowledge of fishing will be able to offer tips about where the fish bite best or the best type of bait. Hiring an avid hiker will give you someone that can provide knowledgeable information about local trails and wildlife. These types of information will offer a personal touch that will make your guests feel welcome at the cabin and in the local community.
Attention to Detail is Key
Staff should also have keen attention to detail, especially when it comes to cleanliness. Many guests rate cleanliness pretty highly on their list of priorities when it comes to where they're staying. It's often one of the first things people mention when recommending a cabin or hotel to a friend. Often, old or outdated furnishings will be overlooked in favor of cleanliness and comfort.
Comfort is almost as important to consider as cleanliness. Make sure sheets and linens are high quality. Mattresses and couches should be so comfortable that guests look forward to getting on them each day. Offer plenty of patio and deck furniture as well. You want it to be easy and comfortable for your guests to lounge lakeside or poolside.
Invest in Amenities
Finally, invest in amenities that will set you apart from the competition. Strike a deal with nearby attractions, like golf courses or fitness centers if you don't have one on-site so you can offer these amenities to your guests. Invest in an outdoor fire pit or jet skis that your guests can use. Have books and games around for guests to indulge in at their leisure.
No matter how you do it, remember that your guests are looking to escape when they're staying at your cabin. Give them an experience they'll remember and want to come back to for years to come.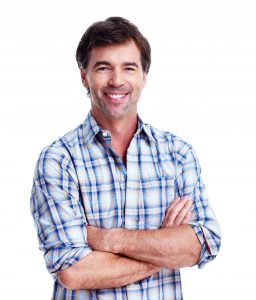 Craig has worked in health, real estate, and HR businesses for most of his professional career. He graduated from the University of California – Berkeley with a bachelor's degree in Marketing. When he's not creating content or advising clients, he enjoys hiking and traveling with his wife.