By Paisley Hansen
Do you take care to make sure your home has great curb appeal? Do you go the extra mile to ensure it's neat, clean, and tastefully decorated? Whether you're doing this for value reasons or purely aesthetic, curb appeal is a real thing. Impressions matter.
The same goes for places of business, especially cabins. What's even more important here is that a good first impression will typically lead to future sales, positive word of mouth, and an overall good reputation.
Deciding on what to improve while also working with the resources you have available is a great start. In order to increase your cabin sales, making sure your property reflects all you have to offer is essential. Here are three ways to boost its curb appeal.
Spruce Up the Landscaping
No matter where your cabin is located, chances are it has some sort of landscaping surrounding it. One of the biggest mistakes made at properties is not regularly maintaining this space.
It's important to remember that landscape care should reach far beyond the basics, such as lawn maintenance. Taking a good look at the bigger picture, such as in how you can beautify, clean up or transform will be helpful here.
Utilizing professional services for Utah tree removal could help tackle the larger, more complicated jobs while ensuring your cabin's landscaping is kept clean, attractive, and safe.
If you haven't done so yet, fill window boxes and planter boxes with bright and beautiful flowers, greenery, or other seasonal items. These are a perfect investment because you can use them year-round. This is a great way to impart nature and color, especially if you don't have the space for full gardens around your property.
Create an Inviting and Easy-Access Environment 
One thing travelers are generally drawn to is a cabin that's inviting and easily accessible. While the location of your property will ultimately play a large part in determining what you have to work with, there are always things you can do to make things as close to perfect as possible.
In addition to keeping your parking areas in good condition, having ample and easy-to-read signage and lighting around the property is essential. This will cut down on potential frustration upon arrival and give your guests a great first impression of your cabin.
Looking at your property from the perspective of a traveler is a helpful exercise. Think about all of the things that make staying at a cabin pleasant and do your best to implement them on your own. Don't be afraid to go above and beyond. Remember — first impressions are everything, especially in the hospitality industry.
Refresh and Renew Regularly
Not only is regular maintenance at your cabin important to its curb appeal, but it's also necessary to maintain its integrity and reputation as well.
Time has a way of showing its face everywhere. Think about layers of dust and dirt on windows, fading of paint on siding, cracks in sidewalks, chipped tile in entryways, or burned-out spotlights that once illuminated the side parking area. While it's more efficient to keep up with the maintenance on these areas regularly, there might be times when additional attention is needed.
Even if you've contracted with professionals for routine maintenance, having supplies on hand to make quick fixes as needed is a must. Being prompt in repairs is important in the cabin business and taking matters into your own hands will be necessary at times.
Consider assigning employees to grounds duty regularly to catch potential or existing issues as well.
Taking care of your cabin and making sure it always looks its best is one of the most important things you can do. Not only will it set your property apart from the others, but it will also go a long way in establishing long-standing relationships with guests as well.
Since word-of-mouth is stronger than ever these days thanks to online reviews and social media, taking these extra steps will ensure reviews are positive and recommendations are plenty.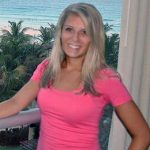 Paisley Hansen has worked in real estate most of her professional career. She graduated from the University of California – Berkeley with a bachelor's degree in Marketing. When she's not creating content or working with clients, she enjoys hiking and traveling with her husband