by Paisley Hansen
It can be difficult to decide where to build a log cabin. There are so many beautiful places in the nation that are ideal for log cabins that choosing just one might be tough. City dwellers like the culture and views, beach dwellers enjoy the sand and surf, but woodsy dwellers enjoy peace and quiet because everyone else ignores them.
With home prices falling, temperatures rising, and summer getting ready to start, there are few better times to buy a cabin in the woods than now.
Continue reading to learn about five fantastic log cabin sites.
Washington Island, Wisconsin
Have you ever fantasized about living on an island? If that's the case, Washington Island might be the answer. It's a lovely 35-square-mile slice of paradise. Washington Island is a haven for peace and quiet, with only about 700 year-round residents. There is, however, plenty of room for fun. The island offers something for everyone, from quaint restaurants and charming wineries to magnificent beaches and historic buildings.
With its lightly wooded scenery, you can even explore off-grid options for your cabin. A solar power system or personal windmill would fit right in there.
Davis, West Virginia
Because Davis has a limited year-round population, it's a fantastic area to build a log cabin for anyone wishing to get away from the crowds and traffic. Furthermore, Davis' woodlands are just stunning. The view is stunning at any time of year, from the blooming mountain laurel in the spring to the crisp fall colors. Davis also has numerous sites of entry to skiing and state parks, making it ideal for any outdoor enthusiast.
Pocono Mountains, Pennsylvania
For anyone who likes diversity, the Pocono Mountains, or Poconos, are the ideal log cabin setting. Because they are located in Pennsylvania, the Poconos provide recreation and adventure throughout the year. There's no shortage of things to do, whether it's boating and fishing in lakes in the summer or skiing down mountains in the winter. Even better, the Pocono Mountains give a dramatic change of landscape for Pennsylvania residents without having to leave the state.
Presque Isle, Maine
Going north, Presque Isle is a popular destination for water enthusiasts. Presque Isle has almost 2,000 lakes, so anglers, boaters, and swimmers will be perfectly at home. Are you not a fan of water? Don't worry; there are plenty of cross-country ski routes, bike paths, and hunting opportunities on Presque Isle. Best of all, the cost of living is pleasantly modest, which is ideal for anyone trying to save a little cash.
Black Mountain, North Carolina
Black Mountain, often known as "The Front Porch of Western North Carolina," is located in the center of the Craggy Mountains, among some of the Southeast's tallest peaks. Black Mountain, with its proximity to whitewater rivers, the Blue Ridge Parkway, ski resorts, and miles of hiking trails, has something for everyone. It's even near Asheville, a larger, artsy city that's only a 15-minute drive away.
Rhododendron, Oregon
While you can obtain that woodsy vibe in Portland's outskirts, it's worth taking a few more steps into the Cascades and the region surrounding Mount Hood.
Rhododendron, for example, is a vibrant year-round village in the shadow of Mount Hood that was once a summer and ski destination. It shares a bus system, a community center, and a plethora of trails and parks with the Villages at Mount Hood, but it stays true to the surrounding area's green, rustic nature.
Twin Cities Area, Minnesota
The basic fact is that much of Minnesota's more remote, wooded acreage is located well north of the Twin Cities, necessitating a short commute. When there's a three-bedroom, four-bathroom cottage on nearly two acres in Aitkin waiting at the other end, the daily grind becomes a lot more bearable. Minnesota offers everything the outdoor enthusiast could want. From watersports and fishing to hiking and camping, you can find an activity to suit your lifestyle.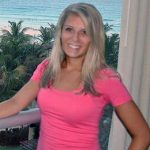 Paisley Hansen has worked in real estate most of her professional career. She graduated from the University of California – Berkeley with a bachelor's degree in Marketing. When she's not creating content or working with clients, she enjoys hiking and traveling with her husband