By Paisley Hansen
People look forward to summer for a variety of reasons. Kids are done with school, many work projects die down, and lake house vacations loom on the horizon. The warm weather makes it easy to sit back and relax, but what if you want to spend your summer months at the lake house being more productive? Luckily, you don't have to sacrifice the rest and relaxation that comes with warmer weather to jumpstart your productivity. Here are some tips to have your most productive summer yet.
Be Realistic
For a lot of people, the summer months include a lot of free time, but don't get ahead of yourself just yet. In your excitement, you may try to cram in way more projects than you can realistically finish. As you struggle to make your way through these tasks, it'll be easy to feel like you're failing, when really you just need to re-evaluate your priorities. If you don't want to feel discouraged by the end of June, make a list of things you want to accomplish in the summer months, and then reorder them by priority. For example, cleaning out your shed is probably something you want to accomplish while the weather is still nice, but redecorating your guest room can wait until fall.
Start Home Renovations
Summer is a great time to start home renovations, especially if you started prepping in spring. Even if you didn't use the spring months to prepare for these types of projects, don't lose hope. There are plenty of contractors and other renovation companies that can help even in the busy months. It's important to consider the scope of your project before you begin, especially if you're unsure of a budget or how much time it will take to complete these projects. If there are several projects you want to complete, it may be a good idea to start them all at once so that you're not dealing with constant renovations as different projects start and finish. A great first project would be an in-ground pool. Just search "in ground pool cost" to get started.
A New Hobby
Summer is also a great time to try a new hobby that you've always wanted to try. You can use this time to learn a new language or a new craft from the comfort of your own home. If you're looking to get out into the local community, there are plenty of volunteer opportunities available. If you decide to get that new pool, you and your family can start a whole bunch of new water-related hobbies for the days you don't feel like going to the lake.
Try Different Schedules
If you were careful to give yourself some realistic productivity goals this summer but you aren't seeing the results you wanted, it could be that some elements of your environment need to change. For example, maybe your kids need more structured outdoor time so that you have the freedom to clear out the attic, or your spouse should be willing to cook on the grill one or two nights a week so you can swim instead of cleaning the dishes. Communication is key when you live with others, and this helps to make sure that everyone gets the summer they wanted.
Relax
You may not need to be told twice, but it truly is important to relax. If you become so concerned with being productive that you never take a moment to rest, The chances of you actually being productive start to plummet. You need rest and relaxation to recharge your brain, keep your energy up, and think about problems you're having from different, objective perspectives. Every day, take some time to be present and grounded in the moment.  Summer will be over before you know it!
Summer is a great time to knock out some goals, but don't let productivity be the deciding factor in whether or not your time at the lake house was a success. Try something new, treat yourself, and spend some time with family for a well-rounded summer you'll always remember.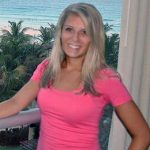 Paisley Hansen has worked in real estate most of her professional career. She graduated from the University of California – Berkeley with a bachelor's degree in Marketing. When she's not creating content or working with clients, she enjoys hiking and traveling with her husband.