By Craig Middleton
Family reunions are wonderful opportunities to reconnect and catch up with your loved ones. It can be tough to stay current with what everyone is up to when people are scattered about in different locations, and preoccupied with the day-to-day details of life.
When the time comes to finally get together in person, make it an enjoyable time that is meaningful and fun for everyone. A reunion should have plenty of enjoyable activities to help you get to know your family again, meet new additions, and relax and spend some quality time together. A rural cabin is the perfect setting for a great reunion experience. Here are a few suggestions to keep everyone involved and happy.
Staying Cool
Summertime is usually the preferred time to come together. The warm weather allows for more outdoor ventures for a broader range of interests, but all that heat can get bothersome. Having a pool at your cabin is the perfect solution to cool off after spending time in the hot sun.
Grown-ups and kids alike will enjoy floating in the water or getting into a friendly competition of pool volleyball or another game. If you don't already have a swimming pool, then pool builders near me can help you find the perfect solution. It's something that the whole family will enjoy for years.
Picnic Time
Food is always a big part of a reunion. Creating favorite dishes to share with those you love is a tradition. When so many people are involved, keep it simple and still delicious, by hosting a picnic. Each family can contribute something to make a memorable meal. Assign specific dishes or categories in advance to make it easier to keep track of what will be needed.
Games
Games are always a crowd-pleaser at reunions. Team sports can help channel some excess energy, especially for the kids, so everyone is ready for quieter bonding time later on. You can even set up some outdoor tables and have board games and decks of cards available to encourage smaller groups to play.
At a reunion, most people end up answering the same questions repeatedly. You can make sure that everyone present gets to hear all the exciting news by making it a group activity. While a newsletter can get the job done, a trivia-type game is a fun twist. Personalize the questions so everyone can learn what their family members have been up to recently.
Activities for the Kids
Don't forget to organize some games and activities for the kids. A scavenger hunt is always a good choice. Whether they play on teams, or individually, a list of items to discover and find is a reunion favorite.
Have a craft table and supplies handy for some hands-on artistic expression. Most kids love to make things, and this is a good alternative to have in case of bad weather, or when their energy is running low.
Outdoor Movie
Once evening comes, everyone is likely ready for some quieter activities. An outdoor movie can be a good way to stay together as a group while resting from the day's event. Organize an inflatable screen, hang a sheet, or even project the movie directly on the side of the cabin to give everyone an unforgettable experience.
Fireside Chat
Is there anything better than sitting around a crackling campfire? No reunion is complete without some time for a heart-to-heart conversation, and a fire is the best place to do that. The soothing and relaxed atmosphere invites genuine talks where families can catch up on what they've been missing in each other's lives and share stories from the past.
Take Photos
The time you spend with your family is precious, so make sure you take plenty of pictures to remember the reunion. You can make copies to share with everyone or even create a community site where everyone can upload the photos they have taken and select their favorites to print out and frame at home.
A family reunion should be centered around meaningful interactions with your loved ones. Leave out any stress and worry by planning some meals and activities in advance, so you can relax at the cabin and enjoy spending time together.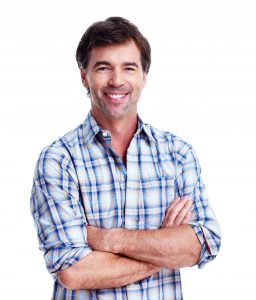 Craig has worked in health, real estate, and HR businesses for most of his professional career. He graduated from the University of California – Berkeley with a bachelor's degree in Marketing. When he's not creating content or advising clients, he enjoys hiking and traveling with his wife.