by Mikkie Mills
Building a cabin in Texas can be exciting in theory and far more stressful in practice. The planning process alone can take months or years or even more time if you underestimate your budgetary needs. If you're looking to build a cabin for yourself, here are some things you should seriously consider including.
Amenities
For some people, a log cabin in the middle of nowhere is entertainment enough. On the other hand, if you're like most people, there are plenty of things you can think of that will make your life more enjoyable, like a swimming pool. These added amenities give you more ways to enjoy the outdoors and the solitude cabin lovers tend to crave. Instead of pursuing one project at a time and living your life in a state of constant renovation and remodeling, you may want to try and install everything at once. Pool builders in Austin can help you pick the perfect pool for your budget and aesthetic needs. Maybe a pool is a little much for you, and you'd rather enjoy those mountain sunsets and sunrises from the comfort of a hot tub you can use throughout the year. If you're building your own cabin, everything can be custom to suit your desired lifestyle.
Security
Even if you're in the middle of nowhere, you should still consider installing some security measures. People in isolated areas tend to think they're at lower risk of burglaries and other incidents, but this is exactly the reason criminals may creep around looking for people at ease enough to leave their doors unlocked. Make sure you can see the road and driveway closest to you so that you can see anyone approaching, and install some flood lights. Sometimes this is enough to persuade criminals to stay away. A gravel driveway is difficult to step quietly on, and even a fake security camera can be intimidating. Make sure you've got strong locks and consider an alarm system so that you can be alerted to any unwanted guests.
Solar Panels
Building a new cabin is the perfect opportunity to consider reliable alternative sources of energy. Solar panels may feel like a significant investment at first, but they can save you some serious money in the long run. You should especially consider solar panels if you're thinking about building in an area with an unstable power grid or will need to pay to have electricity brought to your cabin. If the starting costs are a little too high for you, try installing eco-friendly appliances and thermostats to lessen your energy use and your energy bills.
A View
Part of the reason many people build their own cabin out in the middle of nowhere is to enjoy the surrounding nature. When you visit potential building sites, think critically about the potential each one presents. Do you want to be completely surrounded by trees, or would you rather have a view of the lake or mountains? Trees close to your home can be dangerous in storms, and water sources can raise your flood risk. You can also think about how you'd like to cultivate your view by adding a garden or features like stone walkways.
Storage
Many modern cabins are being built with open floor plans, which means they can appear cluttered fast. Give yourself plenty of options for storage to help yourself stay organized and protect things that are important to you. Plus, the additional guest room, extra space in the garage, the basement or even the attic could be the perfect space for those new hobbies you want to discover alone out in nature, and it's a good idea to give yourself room to grow.
Planning the design for your dream cabin can be stressful, but taking the time to consider exactly what you want from your new home can save you a lot of time and money once you finally begin to build.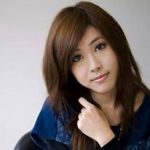 Mikkie is a freelance writer from Chicago. She is a mother of two who loves sharing her ideas on natural health cures and news, budgeting hacks, and favorite DIY projects. When she's not writing, she's chasing her little ones around or can be found rock climbing at her local climbing gym.