By Mikkie Mills
You've bought a plot of land in the mountains, and now it's time to build your dream cabin. Here are some of the things to think about before designing your perfect alpine home.
How Much Square Footage Will You Need?
Before you start drawing up plans, determine how big (or small) you need your cabin to be. If your cabin will be your primary residence, you'll typically want more space than you would if you're only using it for weekend getaways. Tiny and cozy might be quaint, but it's probably not practical if your cabin needs to function as a traditional home. Things like adequate storage space, a laundry area and a fully-equipped kitchen are some of the necessities you're likely to need if you're going to be living in your cabin full time.
Also, think about how many people will be staying in your mountain cabin on a regular basis. Hosting more adult visitors generally means you'll need more bedrooms, while children can typically sleep in one room if it's set up dorm-style or with bunk beds. You'll also want to be sure to have enough bathrooms to accommodate everyone. All of these things should factor in when determining how big your cabin should be.
What Will You Want in Your Outdoor Space?
Although the climate where your mountain cabin is located may not permit outdoor activities year-round, in spring, summer and fall you'll likely be able to spend a lot of time outdoors. Adding a pool can help you enjoy your surroundings and cool off during the summer months, so before you break ground consult pool builders near me to find out if this is a good option for your site. A hot tub might also be a great addition for warming up outdoors on cool winter evenings.
Think about what else you'd like to feature around your cabin. A play area for the kids could keep your little ones out of your hair, or you might benefit from building a shed to store equipment, supplies or firewood. Maybe you'd like to set aside some land for gardening in the spring, or perhaps having a complete outdoor kitchen is part of your mountain cabin dream. Even if your vision isn't so grandiose, you'll likely want to plan for at least a bit of outdoor space that will include comfortable seating and a fire pit. That way you and your guests can gather under the stars for cozy conversations and toasty s'mores.
How Should Your Cabin Be Situated?
Another key consideration is where to place and how to orient your cabin on your plot of land. Try to spend time on your property in both the morning and the evening, so you can get a feel for how the sun and the wind move through the area. If you plan to mount solar panels on your cabin to generate energy, you'll want to choose a spot with good sun exposure.
You'll also want to think about the views you'd like to have from each room, and whether you'd like to gaze on open expanses or mountain foliage. Don't forget to take into account the terrain of the area you plan to build on; if it's particularly hilly, you may need to find some space that's more level. Otherwise, you might have to make costly design choices to incorporate sloped or uneven ground. Finally, give thought to how isolated you want your cabin to be; although you may enjoy solitude, for safety's sake you shouldn't be too far away from roads so you can be reached if there's an emergency.
Before breaking ground on your dream mountain cabin, give some thought to a few key factors. Taking time to determine how much space you'll need indoors and out, how you'll use that space and how you can best place your cabin on your plot will help you make smart choices that you can enjoy for years to come.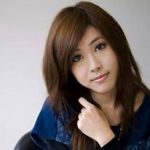 Mikkie is a freelance writer from Chicago. She is a mother of two who loves sharing her ideas on natural health cures and news, budgeting hacks, and favorite DIY projects. When she's not writing, she's chasing her little ones around or can be found rock climbing at her local climbing gym.