By Paisley Hansen
Many people say that summer is the best time of the year. The air is fresh, the sun is shining and there are numerous outdoor activities at your fingertips. This is especially true when you own a cabin. If this describes you, read on for six activities to try this summer at your cabin.
Baseball
Whether you are a diehard Cubs fan or simply enjoy a game of catch, baseball is a great summer pastime at your cabin. If you own a good portion of land, you may even have enough space to create a baseball field. Simply grab your gloves, balls, bat and some markers to use as bases. If you have children, be sure they are using youth baseball gloves, as they will struggle to play with an adult-sized glove.
Boating
One of the reasons many people purchase a cabin is to be closer to the water. Summer is the best season to participate in water-based activities. If you have a boat, now is the time to sweep the deck and lift the anchor!
Take advantage of the warm weather and set sail as much as you can. What you do will vary depending on your mood. Maybe you just want to drive the boat around the lake a few times. Maybe you park it for a while and catch some rays on the deck. Maybe you invite some friends and have drinks and snacks while parked in the middle of the lake. Whatever your taste, use the boat as much as you can during the summer.
Swimming
Another water-based activity that is ideal in the summertime is swimming. If you have a cabin right by the water, simply throw on your suit, grab some sunblock and set up a lawn chair. You can spend countless hours swimming when the water is only a few steps away. If you are not close to the water, chances are there is a beach nearby. Pack your gear and head over to the closest beach for a day in the sun. Don't forget an umbrella, beach towels and any beach toys for the kids.
Fishing
Fishing is another activity you can do at your cabin in summer. If you do not have fishing gear, look for a store close by that rents out equipment. If you live by the lake, that might be the perfect spot to set up. Otherwise, do some research to see what areas other people recommend for fishing. If you have a boat or can rent one, you can drive around and fish in different locations until you find the sweet spot.
Camping
Depending on the location, many cabins are located right by camping grounds. If this is you, pack up the tent and head over to your local grounds. Camping is a great way to get away from the hustle and bustle of life and enjoy nature. If you do not live close to campgrounds, no problem. Simply utilize your backyard. Especially if you have kids, they will love the idea of transforming the backyard into a campsite. Plus, mom and dad will love the idea of not having to walk a mile each time they need to use the restroom.
Picnicking
Picnicking is an excellent way to do something out of the ordinary without having to spend extra money. To add to the excitement, let your kids pick out what everyone will eat on the picnic and help them pack the lunches. A picnic can be as basic as spreading a blanket down in your backyard. If you have a favorite beach, head over there for lunch. Otherwise, find a park to picnic at. Doing this will double-up on the activities for the kids. Not only do they get to enjoy a meal in the great outdoors but they have swings, slides, and monkey bars to burn off some energy.
There are many advantages to owning a cabin. One of them being, there are so many summer activities available at your fingertips. Plan on trying some of these activities at your cabin this summer.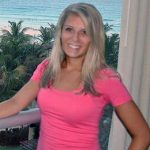 Paisley Hansen has worked in real estate most of her professional career. She graduated from the University of California – Berkeley with a bachelor's degree in Marketing. When she's not creating content or working with clients, she enjoys hiking and traveling with her husband.