By Craig Middleton
Summer is just around the corner, and soon parks and campgrounds will be flooded with visitors looking to get away from it all and relax. You might not like the hustle and bustle of the campground, and a tent doesn't block out much sound, but there is a great alternative: many parks, campgrounds, and even private establishments off cabins at reasonable rates. You may have to book well in advance, but the combination of comfort, convenience, and nature can't be beaten. What then do you do when you get there? Here are some great outdoor activities to keep everyone engaged and happy on your next cabin trip.
Campfire
Any outdoor camping or 'cabining' trip is complete without a good, old-fashioned campfire. Be sure to build your fire in a fire ring for safety but make it as big as you can. While some may find just staring into the embers and contemplating life helps them stay mentally strong, most kids want activity. A fun activity to do around the fire is to take turns telling scary stories.
Of course, you have to make s'mores around the campfire! For fun twists on this classic treat, try making them between snacks cookies instead of graham crackers. Instead of chocolate bars, use chocolate peanut butter cups. The possibilities are endless.
 Games
Outdoor games are sure to keep the family active and enjoying themselves. Popular games for camping include horseshoes, bean bag tossing, and bocce ball are always favorites. You can always go old-school and play games like tag, hide and seek, or hopscotch. Add a flare of competition and offer small prizes or treats for the winners. Having a fun day outside playing games will be sure to satisfy and create lasting memories.
 Fishing
Whether it's on the lake or from the shore, fishing is sure to make great memories. Be sure to secure any permits or permissions first, and don't forget to pack your tackle before heading to the lake! Also, if you are going to be in a boat, make sure everyone has a life jacket on.
For tips and tricks, ask the locals at the bait shop what bait works best in the area and, if you're in good with them, maybe they'll give you a heads up on the best spots to throw in your line. Fishing is an excellent way to teach kids patience, conservation, and sportsmanship.
Water Sports
Some families prefer to skip the quiet activities and go straight for the adrenaline surge. There are a ton of water sports to participate in on your next cabin adventure. Classic activities range from relaxing while floating down the river on an inner tube or kayak to churning up the waves on water skis behind a motorboat. Jet skis are becoming increasingly popular, and if you don't own them, it's okay! Many marinas will rent them by the hour and even include lessons for beginners.
If you really want an immersive experience, you can try your hand at snorkeling or scuba diving. While scuba diving requires some specialized skills, the perspective of exploring the lake from under the water is quite unique.
Hiking
Maybe your cabin isn't located on a body of water. Is it nestled in the mountains? Then hiking might be your go-to outdoor activity. Many parks have well-established trails leading to a large variety of sights and points of interest. Hiking takes very little skill and, with a small amount of preparation, you'll be exploring the trails.
Make sure to take a backpack with you on every trip and that it contains the essential ten items. Grab your favorite walking stick and a map, and head out. Fun activities like collecting leaves, shiny rocks, or even bugs will add spice to what kids may consider a boring walk.
A vacation to a cabin is a fun, exciting, and relaxing way to make memories. These good times are improved with fun outdoor activities, so try a few on your next outing!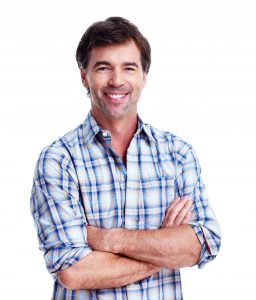 Craig has worked in health, real estate, and HR businesses for most of his professional career. He graduated from the University of California – Berkeley with a bachelor's degree in Marketing. When he's not creating content or advising clients, he enjoys hiking and traveling with his wife.