By Paisley Hansen
Part of the appeal of a log cabin is that it feels like a throwback to another era. However, there is a difference between rustic and outdated. There are plenty of updates that you can make to your cabin to improve its value without diminishing its charm.
Exterior Stain
Generally speaking, logs are very sturdy and durable for the construction of a cabin. However, an organic material such as wood is susceptible to water, rot, fungal growth, and insect infestation. You don't need casualty underwriting to know that eventually those forces can lead to extensive structural damage.
If you want to protect the walls of your cabin while retaining their natural look, staining them is the answer. Be sure that you choose an appropriate product for the exterior walls. In other words, don't use an interior stain on the outside of your cabin.
Solar Thermal Heater
Making green energy updates can significantly increase the value of any house, whether it is a vacation home or your permanent residence. Regardless of how much time you spend in your log cabin, it makes you feel closer to nature, and green energy plays right into that. You don't have to rely on burning fossil fuels, such as natural gas, to heat the water in your cabin. You can harness the power of the sun to do so with a solar thermal heater. Solar power has lots of possible applications for your cabin. It can also be used to generate electricity. It's the latest in technological innovation, but it still makes your cabin feel more natural.
New Windows
In the old days, the gaps between the logs of the cabin walls could let in cold drafts. Construction techniques have improved since then, so if you are still experiencing drafts in your cabin, your windows may be to blame. Replacing the windows of your log cabin with new, energy-efficient models can help you save on heating and cooling and keep you more comfortable.
Granite Countertops
Granite countertops are extremely popular, and it is easy to see why. They are durable, beautiful, and add a touch of elegance to any home. You may wonder whether granite countertops will really match your log cabin, but the two natural materials typically complement each other very well. A granite countertop adds variety and an element of visual interest to a room in which most of the finishes are wood. Most importantly, homebuyers place a premium on granite countertops, meaning that it can give your home value a significant boost.
Dual Sinks
If you're redoing countertops in the bathroom, you might as well consider adding two sinks rather than the traditional one. Sharing a bathroom, whether with a spouse, sibling, roommate, or whomever, is much easier when you can each have your own sink and the accompanying storage.
Interior Paint
Interior paint is one of the cheapest and relatively easiest updates you can make to improve the look of a home and increase its value. Previous owners may have had dubious taste in paint colors, or the paint might be scratched or chipped, or you may just be ready for a change. The colors and shades of paint you choose depend on the effect you want to create in a room. Dark, warm colors make a room feel small and cozy, while cool, light colors make it feel larger and more open. Neutral colors are less distracting from architectural features and structural aspects and are easier to paint over later. If you are planning to sell the cabin, it is recommended that you favor neutral colors over the more garish hues that may be off-putting to potential buyers because they are more difficult to see past.
The upgrades you make now can improve your cabin's value if you intend to sell sooner or later. However, they can also enhance the enjoyment you get out of the home if you intend to remain indefinitely.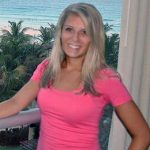 Paisley Hansen has worked in real estate most of her professional career. She graduated from the University of California – Berkeley with a bachelor's degree in Marketing. When she's not creating content or working with clients, she enjoys hiking and traveling with her husband.