By Craig Middleton
Summer is right around the corner and that means time to getaway. Time spent away from life's responsibilities in the family cabin is one of the highlights of the year. Here are some fun activities you can plan for your summer getaway.
Take a Hike
Days at the cabin are a great opportunity to get outside and get some exercise. Looking up nearby trails and getting out for a hike is one of the best ways to spend a morning or an afternoon. More and more people are spending time hiking, which means trails are becoming easier to find and more accessible for all people. Bring a native plant guide or wildlife guide with you on hikes to learn about the ecology of your surroundings. Don't forget to pack water, snacks, and bug protection if you're spending the day in the woods.
Enjoy the Water
Similarly, spending the day on the water is a great pastime. Try paddleboarding, canoeing, or kayaking. Depending on where your cabin is located, most marinas offer daily or weekly rentals of kayaks and paddleboards. Some may even offer fun classes like paddleboard yoga. If you haven't engaged in paddleboarding or kayaking before, practice near your cabin before going out for long excursions. Always wear a lifejacket and make sure you have sun protection handy too.
If you want to be near water, but being in the lake doesn't sound very appealing, there are other ways to cool off from the summer heat. A swimming pool is the obvious go-to if you value swimming in clear water that isn't full of natural wildlife. If you don't have a pool, putting one in is a great investment in your summer trips that you'll be able to enjoy for years to come. Contact pool financing companies to see what the best options for you and your budget are. You'll want to act now so that your pool is ready for summer.
Do Some Fishing
If exercise isn't your forte, there are other less physically active ways to enjoy the summer. Fishing can be a lot of fun for the whole family. Whether you rent a boat or fish off the dock, reeling in a catch can be a relaxing and engaging activity. Plus, you might even be able to eat your catch!
Catching a few fish and then having a breakfast fish fry is a creative way to spend a morning. It's a lot of fun to eat the catch of the day before. Plus, nothing beats the taste of fresh fish, especially combined with pancakes and eggs.
Make Your Own Ice Cream
Making your own ice cream is another great activity to try. It's really easy to do, even without an ice cream maker. The end results of your labor are delicious. Nothing beats homemade ice cream on a hot summer day.
Learn About Local Wildlife
Once you're full from your afternoon ice cream treat, bird watching is a great way to spend some time. Watch for bald eagles or bring a birding guide and learn about the birds you share the area with. Binoculars can go a long way here in helping you pinpoint what species of bird you're looking at. Learning and trying to replicate bird calls can be a lot of fun too.
As you're learning about the local birds, consider building birdhouses to go on your property. This is a fun family activity that will get the kids invested in the local aviary population as well. Place the birdhouses nearby and go check to see if anyone has inhabited them as you make return trips to your cabin.
Take the Time to Just Be
Make sure you're taking some downtime for yourself while at the cabin as well. It's easy to get wrapped up in activities and cooking, but a lot can be said for just being for a while. Take the time to daydream or read a romance or easy beach read. Letting your mind take a break will do a lot to refresh you when you go back to reality.
No matter how you spend your days, getting away at the family cabin will do you a lot of good, so be sure to take a break this summer!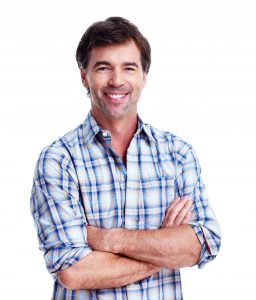 Craig has worked in health, real estate, and HR businesses for most of his professional career. He graduated from the University of California – Berkeley with a bachelor's degree in Marketing. When he's not creating content or advising clients, he enjoys hiking and traveling with his wife.