By Craig Middleton
Owning a cabin can be fun and lucrative. However, a lot of work goes along with the ownership. If you are getting tired of doing it all yourself, it might be time to delegate some of the responsibility.
 Is the Problem Really an Emergency?
When you own a cabin (or several of them), you can be sure to hear from the people renting them. Can you really answer all the calls and handle all the problems yourself or do you need help?
Sometimes vacationers renting a cabin enjoy the idea of being in the woods more than the reality of it. If they are city dwellers, any number of things could make them panic and call the manager. You could potentially spend a lot of time talking to renters.
Property maintenance services could take this heavy burden off your shoulders, always or just at specified times. A good service can handle almost everything with a little preparation from you.
Suppose there is a rodent in the cabin. You will already have informed the service where the traps are located so there will be no need to bother you. More serious things like no water, are problems you really need to know about.
When you get the important calls, you can then decide if you need to fix the problem yourself or if it's time to call a professional.
What About Off-Season?
Do you want to visit each of your cabins every day during the off-season? You will need to check both the outside and inside of each one and make sure there are no leaks, broken windows, wildlife invasions or downed trees.
Maybe this is your routine and you love doing it, or maybe you'd rather be doing something else every day. Many people, especially those who live in the city and need a break from the corporate world are lining up for property caretaker positions.
Sometimes, these caretakers aren't even expecting pay. The chance to get away from it all is enough for them. It seems like the perfect alternative to either worrying about the property or visiting it every day yourself.
What About Opening and Closing the Cabin?
When the cabin was first yours, it might have been fun to air it out every spring and make any needed repairs. Likewise, there might have been a sense of peace in the fall when you raked the leaves away from the property and did the proper chores like turning off the water and covering the furniture with plastic.
Putting the cabin to bed before winter requires climbing onto the roof to check for loose shingles or to remove branches. It also involves maneuvering into tight spaces to get to the water shut-offs and electrical panels.
A groundskeeper or property manager might be what you need to help with these twice-yearly tasks. Try to find one that can also do a bit of carpentry, if necessary.
What About Finding Renters?
Maybe it used to be easy to keep your cabins filled all season by just posting a notice at the local grocery store or placing an ad in the local paper.
You could do a lot better with the help of a real estate agent who specializes in rentals. Realtors know the market and how much people will be willing to pay in rent. They will also know where people who like to rent in your area live the rest of the year and will advertise there.
In addition, they can save you the trouble of checking references and will make sure all of your tenants are trustworthy.
If your rental property responsibilities are starting to overwhelm you, it may be time to look for help. The internet is full of people looking to do the jobs you need to be done.
It's just a matter of putting your perfect team together and your life will get a lot easier.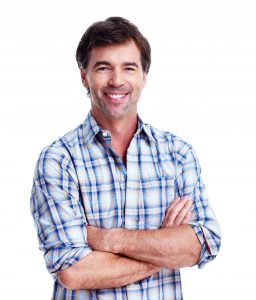 Craig has worked in health, real estate, and HR businesses for most of his professional career. He graduated from the University of California – Berkeley with a bachelor's degree in Marketing. When he's not creating content or advising clients, he enjoys hiking and traveling with his wife.