By Mikkie Mills
Horses are magnificent creatures, and there is a lot of joy in keeping them as domestic animals. However, they also have significant needs that must be met as it relates to food, water, shelter, and exercise. You want your horses to be happy and healthy, which means you must take their needs into consideration when purchasing a property on which to raise them.
1. Legal Requirements
An entrepreneur such as Hayes Barnard would probably agree that you have to be sure that you are in compliance with any applicable laws when you purchase a property on which to raise such large animals. If you're buying an existing equestrian property, you probably don't need to worry about zoning. On the other hand, if you want to purchase a vacant parcel of land on which to build a horse farm, this is something you need to look into closely. You also have to be sure you have the necessary permits for the number of horses that you intend to bring to the property.
2. Knowledgeable Agent
If you live in an area where keeping large animals is common, you may find that there are real estate agents available who have experience in transactions involving this type of property, perhaps even specialize in them. Your agent is your guide through the process of finding and purchasing the property, so the more experience he or she has, the better the outcome is likely to be for you and your horses.
3. Multiple Visitations
Any real estate transaction requires careful deliberation. Because you are purchasing this property for your horses, it becomes all the more important to be sure you are making the right decision. Even if you love the first property you visit, you should view a few others to gain perspective. You may find a property that you like even better, or comparisons with others may confirm your original choice.
4. Correct Size
It is important to choose a property with enough land to support the number of horses that you wish to keep on the property. One horse needs approximately 2.5 acres. Ensuring that the property is the right size gives you peace of mind that your animals will be happy and healthy for the rest of their lives. It also makes sure that you are using the land according to the local laws that govern it.
5. Careful Inspection
Before purchasing any property, be sure that you perform a careful inspection of it. Pay close attention to the structures, checking how safe and well-maintained they are and confirming their ages. At the same time, check the drainage systems, electricity, water heater, and plumbing. Be sure to check out the type of fences currently in use and whether they are in good repair.
6. Location Assessment
While it is important to be sure that the property is suitable for your horses, don't neglect to consider whether it is also livable for you. Consider how far it is from your place of employment, your healthcare provider, your children's school, and other amenities, such as grocery stores or banks.
7. Neighborly Conversations
Your neighbors can either be an asset or a liability. You should try to find out which you will be dealing with before you commit to buying the property. Talk to your neighbors if you can to see if they are friendly people you can rely on when times get difficult or if they are more likely to cause trouble for you. You might not be able to speak to them directly, but you may be able to get an idea from observing the way they keep their property.
As you consider the purchase of a horse property, be sure that you are thinking about the future as well as the current needs of you and your horses. Life can change in sudden and unpredictable ways. You need to have contingency plans in place for your property before making any major decisions.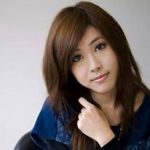 Mikkie is a freelance writer from Chicago. She is a mother of two who loves sharing her ideas on natural health cures and news, budgeting hacks, and favorite DIY projects. When she's not writing, she's chasing her little ones around or can be found rock climbing at her local climbing gym.