By Craig Middleton
From the San Francisco Peaks north of Flagstaff to the Sky Islands of Southern Arizona, the state known for its desert landscapes and saguaros has a surprising number of spots perfect for vacationing. You can ski in the winter and get away from the boiling desert floor in the summer. Even better than a quick vacation is knowing that you've got your own dream cabin waiting for you, no matter when you need to getaway. Here are a few tips on designing and building the cabin home getaway you've always wanted.
Property
The first item on your planning agenda is finding a property. There's plenty of property out there, but you need to take into account what you're willing to invest or willing to go without. If the property is not on a county sewer system, you'll need to install a septic system and a well. On the other hand, even if your property isn't set up for electricity, you can install a solar system with backup battery generators. Property that is already connected to the grid can still benefit from solar with a bidirectional meter which allows for net metering Arizona. Net metering means your excess solar electricity goes back to your utility provider and is credited against the power you use above and beyond your solar needs. You'll need to know if there are waste management services as well and have plans for trash removal if there aren't. The more developed the land is, the more likely there will be restrictions on use and the land may be close to other areas that have been purchased by developers. Always find out who owns the land around you if you don't want to end up with a cabin next to a brand new subdivision.
Building
Once you've got your ideal location and know all about any improvements you'll have to make to the property to make your cabin liveable in the long term it's time to build. Cabins can really be as inexpensive or lavish as your dreams and budget allow. Kits are available with the plans and basics, requiring you to buy your own lumber, all the way to all-inclusive kits. Most of these kits allow you to build on a slab or create an elevated cabin, depending on your preferences and budget. There is so much help available on the internet that if you so wish you can literally build your cabin from scratch with the help of purchased architectural plans. If you aren't a carpenter and have no interest in learning to be one it is probably better to hire builders for your getaway.
Expense
One thing many people aren't prepared for is that funding your vacation home is not the same as getting a loan for your primary residence. Qualification is more difficult and the interest rate will be quite a bit higher than a standard home loan. It's one of the reasons that going less grand is probably a good idea. However, if you go DIY, the bank may ask you to prove that you have the qualifications to build a safe residence safely. Not having the skills, or telling them you plan on learning on the job may feel too risky to a lender. If the property is collateral, they aren't really interested in owning a death trap, even if it was your pride and joy.
Remember too that you'll be paying property tax and insurance on all those improvements you've made to the property. In fact, owning a vacation property can be downright expensive, so most planners don't recommend making the leap if you won't hold on to the property for at least five years. You can sell your property but you'll have to wait for the right buyer and market, making all the necessary payments in the meantime.
So owning a cabin isn't a sinecure but it can be your perfect second home if you go in with your eyes open.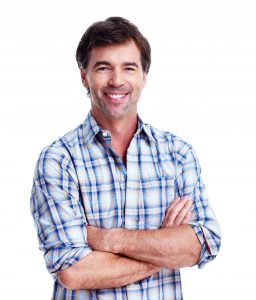 Craig has worked in health, real estate, and HR businesses for most of his professional career. He graduated from the University of California – Berkeley with a bachelor's degree in Marketing. When he's not creating content or advising clients, he enjoys hiking and traveling with his wife.