By Mikkie Mills
Vacation cabins are such a treasure that they are often passed down from generation to generation. Those who are lucky enough to have grown up with a vacation cabin often find that their most cherished memories were made there. They go hand in hand with the wonders of nature, simple pleasures, and time spent with family.
Even though these getaways provide so much joy, they often get overlooked when a family is considering home improvements. Most families focus their renovation budget on their primary home, but the cabin is where you will spend many of your most magical moments. Here are a few ways you can make your home-away-from-home even better.
Let the Sunshine In
Vacation homes are special places because they represent a break from the day-to-day hustle and bustle of everyday life. A cabin is doubly special as it has usually been chosen for the beauty of its surroundings. If you are looking to improve your cabin home, perhaps you should start by making the most of the setting you're in.
Enlarging the existing windows in your cabin or having additional windows put in is a no-brainer when you're lucky enough to be surrounded by nature. It will brighten the cabin – and your mood – and help you feel that you're outside even when you're snuggled up on the couch.
If you absolutely love the view outside your vacation cabin, you may even want to consider upgrading to a window wall or French doors. You'll get all the benefits of expansive windows with the additional perk of being able to open your home to the natural world outside.
Skylights are another way to take advantage of your sunny locale. And if you have a lot of sun exposure, you might even want to have solar panels installed. Solar is increasing in popularity and you might have some of the top solar companies in the US just down the road.
Add a Water Feature
Being in nature has been proven to stimulate relaxation, reduce stress and give significant help for mood disorders. The sound of water is shown to be amongst the most relaxing of all. natural sounds.  You can add smaller water fountains throughout your home, or choose a larger water feature to add to your deck or patio area.
Adding a pool to your cabin can make your getaway complete. Especially if you have children, it can add an option for exercise and a fun activity without having to leave your home. For the grownups, you could consider putting in a hot tub. An outdoor spa can seriously increase your home's relaxation potential and ease those muscles that might be a bit tired after your afternoon hike.
Upgrade the Furnishings
You only spend a fraction of your time at your cabin retreat, should you really spend the money to get better quality furnishings? Yes! A vacation home is all about comfort and relaxation. It's hard to get comfy on a lumpy couch or, even worse, a lumpy bed.
Focus your efforts on the pieces of furniture that are most essential to comfort. Couches and chairs are cherished lounging spots. You might hesitate to get that overstuffed sofa for your permanent home, but for a vacation home, it's a perfect choice.  Curling up to read a good book in a deliciously comfortable chair is its own little luxury.
Why does everyone love spending the night in a great hotel? It's the plush mattresses! It feels so extravagant and indulgent. You should expect nothing less in your own vacation oasis. Even though you won't be spending the bulk of your nights at the cabin, make the ones you do spend there a bit more wonderful by furnishing the bedrooms with the best beds you can buy.
A vacation cabin is a restorative break from the stresses that frequently fill our everyday world. The more you invest to enhance and upgrade your home, the more it will become your own little slice of heaven.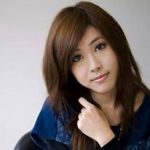 Mikkie is a freelance writer from Chicago. She is a mother of two who loves sharing her ideas on natural health cures and news, budgeting hacks, and favorite DIY projects. When she's not writing, she's chasing her little ones around or can be found rock climbing at her local climbing gym.