By Mikkie Mills
Buying a cabin for the first time is an exhilarating experience. Whether your intention is to live in the home full-time, use it as a summer home or rent it to travelers, there are numerous elements to consider when deciding which cabin to purchase. If you are in the market to become a first-time cabin owner, consider the below factors in your decision-making process.
Finances
Your finances are the key determinant when it comes to choosing a cabin. Before you start searching online, sit down and evaluate your financial situation. Lay out your income-to-debt ratio and determine how much you can spend on a mortgage each month. Keep in mind you have to put money down to make this purchase. Unless you have a large amount of money saved up, you will need to take out a loan for a downpayment.
If you are looking for ways to free-up your income, consider refinancing your current home. Review mortgage refinances rates to see if you can get a lower interest rate on your home. If you refinance at a lower rate, you could save hundreds on your current mortgage and put that money toward your cabin's mortgage.
Real Estate Agent
Having a knowledgeable real estate agent to work with is a vital part of the cabin-buying process. If you have someone you have worked with before, you can definitely partner up again. However, keep in mind some real estate agents have different specialties, such as high-end homes, completely renovated homes or vacation homes, such as cabins!
If you do not have an agent in mind or if you simply want someone more familiar with buying and selling cabins, find an agent who specializes in these types of homes. You can ask friends or family, or if you search for "real estate agents" in the town's zip code, you'll likely find a few options.
Location
Another primary factor to keep in mind is the location of the cabin. If you are not familiar with the local town, do some research on it. Are there great school districts? Are homes selling above market value? Are new businesses opening left and right? These are all signs of a community that is flourishing. A town like this is an excellent place to invest in a cabin.
If, however, you find the opposite is occurring, you may want to reconsider purchasing a cabin in that area. Are many homes on the market for long periods of time and selling below market value? Are the school districts poorly rated? Are multiple business owners closing their doors? If so, while you may love the aesthetics of the cabin, this might not be the best place to purchase a home as there is a good chance the value of your home will decline over time.
There are a few other factors to consider regarding location. How close is the home to other people? If you intend for the cabin to be a place of solitude, then it probably won't bother you if the closest neighbor is five miles away. If, however, you love throwing parties and relax by socializing with others, a secluded cabin is probably not a great choice.
Something else to keep in mind is what amenities are close by. Many people purchase a cabin because it is ideally located for a hobby, such as hunting, fishing or skiing. If a hobby is your reason for buying, consider how close the cabin is to local forests, ski ranges or other activity centers. Additionally, if you plan on renting the house when you are not there, the closer the cabin is to local activities, the greater the chance tourists will want to stay there.
No matter what style of cabin you are in the market for, the above factors play an essential role in picking the right one. Before signing on the dotted line, review and apply these elements to your process. They can prove valuable in the long run.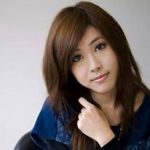 Mikkie is a freelance writer from Chicago. She is a mother of two who loves sharing her ideas on natural health cures and news, budgeting hacks, and favorite DIY projects. When she's not writing, she's chasing her little ones around or can be found rock climbing at her local climbing gym.