By Mikkie Mills
Building and decorating a vacation cabin for yourself or as a rental is exciting yet daunting. You want to be sure your cabin is comfortable but different enough from home so that you really feel like you've gone somewhere special. Putting just the right touches on the cabin can help create the atmosphere of wonder that should permeate every vacation spot.
Outdoor Features
When building a cabin, you should not skimp on outdoor features. After all, spending time in nature is the main reason people chose this type of get-away. Pay special attention to outdoor furniture so that it's comfortable and weather-resistant. Hammocks are lovely touches as are fire rings or fire pits. Hang some bird feeders around the property to encourage migrating songbirds to stop by and show off. To make the space really luxurious, look into pool builders near me for a hot tub or cocktail pool that will be enjoyed by all the guests after a hike in the woods. Keep the outdoor lights to a minimum so that stargazing is possible.
Windows
Cabins of yore often featured few windows because panes of glass were so difficult to get to remote places. Luckily, this isn't the case anymore. Modern cabins should feature large picture windows so that even when you're inside drinking tea or playing games, you feel like you're out in nature. Add a small shelf with birding books and binoculars as well as a window seat. You may find that you can pass the early morning or evening hours enraptured at the changing light and parade of critters.
Fireplace
No cabin is truly complete without a wood-burning fireplace. If you're building your cabin as a rental, be sure to stock the firewood between each guest and include fire-starter, elaborate instructions on how to build a fire (for the city folks) and a fire extinguisher. Purchase a premium fire grate and tools to complete the look. Woodburning stoves are also a nice touch for other parts of the house where people gather like the dining room or master bedroom.
Furniture
Cabin furniture should be comfortable without being prissy. Leave the antiques at the antique store and instead fill the space with overstuffed chairs and sofas that feel like luxury but look outdoorsy. Leather is a great fabric to use as it feels and smells nice but resists stains and wear. Keep your colors earthy such as browns and greens. If you want to use a pattern, look for large prints featuring towering trees or hunting dogs.
Textiles
Cabins are often made with natural materials such as stone and wood which help the structure fit into their natural surroundings rather than sit apart from them. To warm up the inside, add some rustic textiles including braided throw rugs on the floors and woven blankets on the chairs. Instead of choosing a fluffy comforter for the bed, find a warm quilt that echoes the color scheme of the rest of the cabin. A log cabin quilt would fit in perfectly, but there are plenty of other patterns as well.
Decoration
There are different ways you can go with your log cabin decorations, but all of them should keep to the natural motif. If you prefer something stylized, there are plenty of nature prints to choose from. You can keep it simple such as a drawing of a single leaf or make it more elaborate such as a woodland scene. If you like more rustic decorations, search area antique stores for old tools, lanterns, or maps that you can mount on the walls. Baskets can be filled with pinecones, interesting rocks, or animal bones from the property. Be sure to clean anything found outside thoroughly before bringing it in.
A cabin in the woods, on a mountainside, or by a lake can be a joyous place to visit over and over. With the right touches, it can be a true get-away from the hustle and bustle of daily life for yourself and your guests.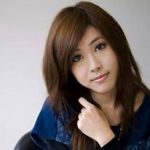 Mikkie is a freelance writer from Chicago. She is a mother of two who loves sharing her ideas on natural health cures and news, budgeting hacks, and favorite DIY projects. When she's not writing, she's chasing her little ones around or can be found rock climbing at her local climbing gym.