by Paisley Hansen
If your dream is to have a cabin nestled in a grove of trees or on the shore of a glittering lake, then you've probably thought about building your own cabin. This is a wonderful way to get exactly what you've always wanted, but there are several things to keep in mind to keep the overall costs down. Before you start buying materials or hiring contractors, first figure out exactly what you need, keeping in mind that in this case, bigger is not always better. The larger the cabin, the more expensive it will be, so choose multi-purpose rooms that will save on space. Combine dining and living rooms, create an eat-in kitchen that eliminates the dining room or add a sleeping nook to your living room.
DIY or Hire?
It may be tempting to save money by building the cabin yourself, but make sure you have the knowledge and ability before starting. Carpentry is difficult to work, so keep your immune system in prime condition by taking greens powder every day. Use any spare time to study building guides and resource materials as much as possible to eliminate any costly mistakes. If you're not comfortable taking on the responsibility of building your own home or simply don't have the time to devote to such a large project, consider hiring a builder. Ask friends and family for references, and take your time in the initial interview to make sure you're comfortable working with them. Keep in mind that you can always hire a builder to do the basic work and leave you to complete easier tasks like trim work, painting or light installation.
Use a Kit
The easiest, quickest way to build a cabin on a budget is to choose a ready-made cabin kit that includes a set floor plan and lists all required lumber, hardware and tools. Some kits even allow you to buy the building plans together with required materials, while others let you comparison shop amongst various suppliers for the best deals. When choosing the right kit for your ideal cabin, keep in mind that the simpler plans will be the least expensive, while more complex plans that alter the basic rectangle with add-ons like a garage, dormer windows, or cathedral ceilings will require extra design work, materials and labor.
Safety First
The easiest way for costs to quickly spiral out of control is for a serious accident to take place. There's nothing worse than an unanticipated visit to the emergency room; not only does it potentially open you up to liability and expensive medical bills, but it will also delay your building timeline, which can affect all aspects of your project. Make sure that all people on the site are wearing the appropriate personal protective equipment like steel-toed shoes, safety goggles, gloves and hard hats, and ensure that your tools are in good repair without dull edges, fraying power cords or missing safety guards. Simple steps like these are critical to a smooth, cost-efficient operation.
Quality Over Cost
It may seem tempting to choose the least expensive light fixtures, flooring or countertops, but remember that price should only be a factor in making these decisions. Often, lower prices can indicate lower quality, which in turn can translate into difficult installations, costly repairs or replacements down the line. While you shouldn't always gravitate to the most expensive item in the showroom, take your time in researching the various options by reading reviews and asking people you trust for their feedback. Not only can upgrading to a higher quality option save you time and money in the long run, it can also help avoid buyer's remorse if you did not choose what you really envisioned for your space.
For many people, a mountain or lakeside cabin is a lifelong dream that stays a dream forever. If you're one of the lucky few that can make that cabin life a reality, take your time in the planning process to ensure you get the affordable cabin of your dreams.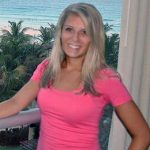 Paisley Hansen has worked in real estate most of her professional career. She graduated from the University of California – Berkeley with a bachelor's degree in Marketing. When she's not creating content or working with clients, she enjoys hiking and traveling with her husband.