By Mikkie Mills
A quiet and peaceful cabin nestled into the trees along the lakeshore or in a remote mountain retreat is an idyllic getaway place that will help you relax and restore your body, mind, and soul. There is nothing better than leaving behind the hustle and bustle of regular life and visiting a cozy cabin that is perfect for some alone time or bonding with your family or friends. If you've been stressed out lately and need a break, then an escape to the woods may be exactly what you need right now. Cuddle up with your significant other or plan a friends' weekend away. No matter the company you choose, your cabin vacation will have endless opportunities to recharge and find some tranquility.
Outdoor Recreation
A cabin is the ideal lodging when you want to get away from the city and bask in nature. You can choose to go rustic or luxurious, but the appeal is the same. The silence and seclusion is a welcome respite from the constant activity and emotional drain of everyday stressors. You can stay at a place located in the mountains where you have plenty of opportunities for hiking, or choose a lakeside place if you enjoy fishing and boating. Having a cabin of your own to escape to whenever you need it can be a huge incentive for building your own, tailored to your own specifications and desires. You could look into pool builders near me to install a swimming pool to enjoy after a long day in the sun or invest in an ATV to explore the trails in the forest.
Relax
A secluded cabin is the absolute perfect place to go when you simply need to relax. You can spend countless hours sitting outside on the porch enjoying the breeze through the forest or curl up inside with a blanket and finally make time to read that book you've been looking forward to. The responsibilities that you have to deal with each day will fall away and you just enjoy yourself.
Sit By the Fire
A crackling fire in the fireplace or outside in the firepit is a great accompaniment to cabin life. During the colder weather, you can snuggle by a roaring fire inside. The ambiance is unmatched and can provide hours to simply gaze at the flames or enjoy a quiet conversation. An outdoor fire is equally enjoyable. A firepit that is stocked with plenty of wood ready to burn is a must-have for any cabin. A fire can be a fun way to cook your dinner and make it taste extra delicious. It's also a terrific place to gather around with your family and friends to socialize. You can roast marshmallows while sharing stories and talking about what is going on in your life.
Connect With Nature
The location of your cabin should be easily accessible, but provide you with some amount of privacy. You can choose a cabin that is part of a community or build someway that is completely isolated. This all depends on your level of comfort with nature and being on your own. Wherever your cabin is situated, it should provide you with an opportunity to spend time in nature. It's a known fact that nature is healing. Just being in the outdoors can refresh your spirit and clear your mind. You can engage in any number of outside activities to strengthen your body as well, but don't discount the power of allowing yourself time to just connect with the beauty of nature that surrounds you.
Enjoy the Company of Loved Ones
A cabin is an outstanding venue to spend quality time with the people you love. The fewer distractions mean that you can fully engage with each other and be present in the moment. If you have a dog, you can take them for long walks or bring them down to play in the water. Your furry friend will also enjoy the cabin experience and be a huge fan of repeat visits!
Once you experience all of the joys that a cabin can offer, you will be eager to return again and again. Make a point to take time out of your busy life to retreat to your cabin refuge with the people that matter the most.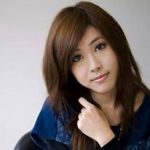 Mikkie is a freelance writer from Chicago. She is a mother of two who loves sharing her ideas on natural health cures and news, budgeting hacks, and favorite DIY projects. When she's not writing, she's chasing her little ones around or can be found rock climbing at her local climbing gym.