By Mikkie Mills
If your family spends a lot of time at the community pool during the summer, you have probably thought about how great it would be to have a pool in your own backyard. If you're considering purchasing a pool for your cabin, these are eight reasons you should do it.
Saves Money on Leisure
Installing a pool at your cabin is a great way to enhance any staycation experience. Instead of spending money on flights and hotel rooms, you can enjoy hours of low-cost entertainment in your very own pool. A pool is probably less expensive to install than you think. They come in a variety of shapes, sizes and materials to fit almost any budget and there are pool financing companies that can make purchasing a pool even more budget-friendly.
Health Benefits
Taking a dip in your pool can be a great stress reliever. Swimming is also a good form of low-impact aerobic exercise. Swimming builds muscle strength and endurance and improves cardiovascular fitness. It can also help you maintain a healthy weight and improve heart and lung health. Additionally, swimming improves coordination, balance, flexibility and posture. If you have any chronic conditions, joint problems or mobility issues, water therapy can be very beneficial.
Increases the Appeal of Your Cabin
A pool can increase the aesthetic appeal of your cabin. In addition to standard pool installations, you can add features such as colorful tiles, waterfalls or an infinity edge. The beauty a well-designed pool adds to your landscaping can increase the enjoyment of your cabin and the resale value. Additionally, if you rent your cabin out when you aren't using it, the pool is a good way to attract renters and may net you a higher rental fee.
Great for Family Bonding Time
Hanging out at the pool is something the entire family can do together. It can be difficult to enjoy quality family time at a crowded public pool or beach. When you own your own pool, you aren't surrounded by distractions. It's also a fun activity to do with extended family who is visiting.
Active Fun for the Kids
Most kids love swimming and studies have shown that kids are more likely to stick with physical activities that they enjoy. Having a pool in your yard is a great way to get the kids to get some physical activity during the summer instead of staying inside watching television or playing video games. It also provides an ideal venue for hosting birthday parties and other social gatherings.
Doesn't Have To Be Just for Summer
Most people think of swimming as a summer activity, but adding a heat pump to your pool can make it a year-round activity in warmer climates and extend the pool season by as much as six months in colder places. A heated pool also buys you some extra swim time, because you don't have to wait for the water to warm up at the beginning of the season.
Helps You Make Friends
If you want to get to know your neighbors better, invite them over for a pool party. Swimming provides an ideal environment for socializing that is appropriate for people of all ages. Adding a deck around your pool can make it a great location to host parties or have a backyard cookout. You can even add a bar area and a hot tub for some adult-only fun.
Modern Pools Are Easier To Maintain
The technology used in modern swimming pools makes them easier and less expensive to maintain than in years past. Your pool can be equipped with variable speed and flow pumps and energy-efficient heaters to reduce power consumption. Many maintenance tasks can be automated.
Swimming is a fun way to get some exercise, socialize with friends or just relax. Owning your own pool means you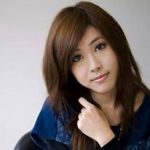 Mikkie is a freelance writer from Chicago. She is a mother of two who loves sharing her ideas on natural health cures and news, budgeting hacks, and favorite DIY projects. When she's not writing, she's chasing her little ones around or can be found rock climbing at her local climbing gym.