By Paisley Hansen
Life on a lake is about as good as it gets. You have a year-round aquatic playground right in your backyard – boating in the summer, snowmobiling or cross country skiing in the winter, and fishing all year if you're willing to invest in an icehouse or auger. While the lakefront property has long been the dominion of quaint, simple cabin homes, with a few upgrades, you could go from a rustic getaway to a luxurious wilderness retreat.
Smart Outlets
Sometimes it's nice to get away from it all at the lake, but in today's world, it's harder and harder to justify completely unplugging for the duration of your stay. Many older cabins were not built with modern technology in mind, but installing smart outlets is an easy upgrade with a big impact.
Look for outlets that come with features like built-in USB charging or ones that can be paired with home assistants to help with automation. Outlets that do work with home automation systems can be especially helpful in lake homes that stand empty for long periods of time, as the power to those outlets can be cut off, saving you money on your energy bill.
While you're improving your electrical systems, don't forget to look into home surge protection, particularly if your cabin is located in an area prone to thunderstorms. Investing in surge protection beyond basic power strips can save you money, and maybe your entire property, in the long.
Networking Wiring
In addition to smart electrical outlets, consider having the home wired for Ethernet connections. Smart TVs and gaming systems – always helpful for when the weather keeps you inside – will often function better over Ethernet than WiFi, as it provides a more stable signal. Wiring for the Internet also opens up more options for smart home enhancements like connected thermostats, WiFi signal boosters, and connected speakers.
Contact your Internet service provider before beginning any kind of Ethernet cable installation to make sure you're installing the proper grade of cable for the strength of Internet you're paying for; there's little worse than finding your speeds diminished due to shoddy cable.
Powered Boat Lifts
In the summer, few lake homes are considered fully-furnished without a boat. Having a good boat or jet ski lift is critical to protecting the investment you make in your water toys, but cranking them up and down by hand every time you come in or out of the dock can be a tiring waste of time.
Ask your local dock and lift supplier about powered lifts. Some even come with remote controls that allow you to operate the lift from a distance, meaning that by the time you make the walk down the shore your boat can be in the water and ready to go.
Hot Tubs and Saunas
While installing a full pool at a lake home can be a waste, hot tubs or saunas are spa-worthy alternatives. Have them placed on your deck or in the yard facing the water and you've got the perfect new place to unwind and watch the sunset after a long day on the water. Hot tubs and saunas are particularly good for extending your cabin's usable life into the winter months.
Windows
It may seem basic, but upgrading the windows on your cabin can have a significant impact on its overall appeal. Make sure you're maximizing the best part of any lake house – the view! If the side of your home facing the lake is lacking windows, work with a contractor to see what your options might be. Tall, expansive windows lend an indulgent feel to any space, and the natural light they offer the home can feel as opulent as any other high-end finish.
Your cabin is probably already a great escape from city life and your favorite place to be, but with a little work, it could turn into a dream retreat to rival any lakeside resort.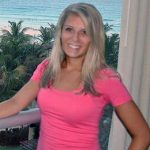 Paisley Hansen has worked in real estate most of her professional career. She graduated from the University of California – Berkeley with a bachelor's degree in Marketing. When she's not creating content or working with clients, she enjoys hiking and traveling with her husband.