By Paisley Hansen
If you're new to adventures in the great outdoors, cabin camping is a good beginning option. You get a genuine rustic experience without giving up all the comforts of home. You don't have to worry about the tent leaking if it rains or the fuel efficiency you may lose from towing a camper or driving an RV.
All camping trips require some degree of planning to be successful, and cabin camping is no exception. Here are some of the things you have to think about before booking your cabin.
1. Check the Weather Forecast
Camping means getting away from a lot of the worries of your everyday life, such as the Con-Ed bill. However, there are some concerns that you cannot get away from, and the weather is one of them. Check the weather forecast ahead of time and pack for any weather conditions that you are likely to encounter. Remember that even when the weather during the day is very hot, the nights can still become chilly.
2. Find Out What the Cabin Includes
Some cabins are equipped with lots of homelike amenities, while others are very Spartan, providing only the basic essentials. Most campgrounds that rent cabins describe what they include on their websites or in promotional materials. Pay close attention to what will be provided in your cabin and what you have to supply for yourself. It can be very frustrating to get all the way out to your cabin and then find that you've left behind something important that the campground doesn't provide.
Depending on when you go camping, you should pay particular attention to whether the cabin is equipped with heating or air conditioning. Also, bear in mind that at most campgrounds, toilets and shower facilities are separate from the cabins. If you require these facilities in your cabin, make sure to confirm this before booking.
3. Know the Requirements Regarding Pets
A family camping trip can be even more fun when it includes your dog. However, not all campgrounds allow pets in their cabins. Even if pets are allowed, you may have to pay a deposit or choose from special "pet-friendly" cabins. Find out what the rules are regarding pets before booking your cabin. Tell the campground that you want to bring your dog, and see if the staff can accommodate you. Under no circumstances should you ever attempt to bring a pet into a camping cabin in defiance of the rules. Those rules are there for a reason, and as a guest, you are expected to respect them.
4. Book Ahead of Time
Cabin camping is very popular and availability may be limited, especially during busy seasons and on weekends. When you book early, you often have your pick of the cabins, while you may have to settle for whatever is left if you wait until the last minute. Booking early is especially important if you have specific requirements, such as pet-friendliness or wheelchair accessibility.
5. Think About Your Menu
Part of the fun of camping is cooking outdoors, but you might not want to do that for every meal. Plan your meals ahead of time, varying the menu to include meals that require little or no preparation as well as those that you cook over the fire. Be sure to follow food safety guidelines as it relates to complete cooking and cold storage. If your cabin doesn't have a refrigerator, you'll probably have to purchase ice for your cooler. It might be a good idea to pack some non-perishable snacks and purchase meat that has already been cooked so you just have to heat it up over the fire. Nothing spoils a camping trip like a case of food poisoning.
Once you book your cabin, it is then time to plan your itinerary. Most people like to factor in time to relax in the cabin between sightseeing and outdoor activities. Your itinerary should be detailed but flexible. Remember that no time spent camping is wasted time.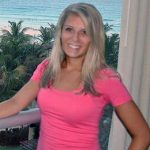 Paisley Hansen has worked in real estate most of her professional career. She graduated from the University of California – Berkeley with a bachelor's degree in Marketing. When she's not creating content or working with clients, she enjoys hiking and traveling with her husband.