by Craig Middleton
For anyone who owns a cabin either for vacation or residential purposes, their woodsy retreat is the best place to sit back, relax and enjoy the beauty of nature. The cabin experience is one to be cherished and respected. A wooden abode in the woods is a wonderful place to get in tune with the great outdoors while being able to spend your nights in a warm, cozy bed and wake up to hot coffee in the morning. If you are new to the cabin life, then here are some tips for enjoying nature and the outdoors from your humble abode!
Make Your Porch a Room
What better way to immerse yourself in the outdoor scenery and sounds of nature than to turn your cabin's porch into one of your house's rooms! You can make your outdoor space more comfortable to the point where you look forward to having your morning coffee or tea out there, watching the mist roll over the mountains, lake or even just the woods. This process can start with you adding one of many comfortable glider swings with some fluffy pillows and a side table. This will have you really feeling in tune with nature everyday you spend at your cabin.
Dial in Your Decorations
You know the saying about food, "the eyes eat first"? Well, the same could be said about decorations in a cabin. The furniture, wall hangings and fixtures that you put in your cabin will really set the mood for how you feel when you spend time there. You probably want items that relate to your cabin lifestyle. For example, if you or your family members are hunters, then perhaps some mounted heads of your family's best kills would make everyone feel at home. Or, if your people prefer to fish, try some fun, lake style cabin decor. Stick with earthy colors and you will find yourself feeling the cabin peace every time you walk in the door.
Bring Your Favorite Amenities
Being immersed in the outdoors is nice because it can be fun to get rugged and tap into our hunter/gatherer roots of spending time in the wild. However, it is awfully nice to be able to sleep in a warm bed with comfortable and clean sheets and wake up to your favorite cup of coffee or hot, foamy latte. That is why it is helpful to enjoy nature at your full capacity, which often involves having your favorite amenities duplicated in your cabin home.
Keep Extras of Your Favorite Items
Another thing to keep in mind is that you may want to have extra pairs of your favorite clothes, accessories, utilities or other such items to keep permanently at the cabin. This will ensure that you have everything you want and need, even if you forget to pack your favorite pajamas, there's no need to fret because they could already be there!
Have Your Favorite Outdoor Gear
Part of immersing yourself in the outdoors is partaking in your favorite outdoor activity. If you are a big hiker, then make sure you have your backpack, sweat wicking socks, water bottles and more stocked up at the cabin so that you can head out to your closest trail whenever you please. If you are more of a fly fisher, then make sure you have your rod, tackle box and wading gear so that your nearest stream doesn't have to miss you for too long!
Invest in Some Game Cameras
One of the perks of the cabin lifestyle is being further out in nature than most people are which means that you get to see wildlife more easily! If you are a wildlife fiend or just want to get to know the animals in your area, you can invest in some game cameras that you check every now and then. Maybe you will get to see your local deer family, or even a bear!
Cabins are an awesome investment, whether you buy land and build your own or purchase one already built, you will certainly not regret it. There is no better way to become immersed in nature of any kind than to have a cabin as your home base within a forested area!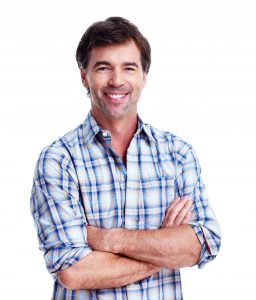 Craig has worked in health, real estate, and HR businesses for most of his professional career. He graduated from the University of California – Berkeley with a bachelor's degree in Marketing. When he's not creating content or advising clients, he enjoys hiking and traveling with his wife.