by Craig Middleton
Traveling can be expensive, and yet a change of scenery once in a while is important to your physical and mental health. After spending hours of research comparing the costs of expensive accommodations, you may start to consider investing in a vacation property of your own.
A family cabin can be a cozy oasis for your family, but when it comes to taking on another mortgage, there is a lot to consider before taking the plunge. With dedicated analysis and thoughtful planning, you and your family can enjoy the great outdoors in your new home away from home in no time.
Assess Your Finances
You likely already have a basic idea of your financial situation, but if you're trying to plan for a large purchase like a vacation property, take some time to do a deep dive into the ins and outs of your banking account. Many people are surprised at the amount of money they spend on things neither memorable nor important, and there's probably room in your budget to establish more savings than previously thought.
If getting into a cabin as soon as possible is a priority, consider shifting money around through a home equity loan, an auto loan, or cashing out any investments. Be careful when making any big financial decisions, however, and practice careful discernment when rearranging your budget.
Look at the Costs
Homeownership comes with a lot of extra freedoms and advantages, but it also brings a lot of extra responsibility. Speaking with a lender can help to identify what you can afford, but those conversations don't take other expenses into account. Regular expenses like gas, electricity, water, property taxes, property maintenance and furniture can add a lot to the total bill.
Furnishing a cabin doesn't have to break the bank, and shopping secondhand for quality furniture, or even moving some of the extras from the garage, can reduce initial costs. Think about whether you'd like to include internet or cable, too, and plan appropriately for those monthly fees.
Research the Area
If you and your family have fond memories of a specific destination and want to purchase property nearby, consider looking into housing costs in the process. It may be more economical to find a property outside of the area, but travel costs or distance to the nearest town could be more of a headache than it's worth.
Ultimately, a vacation home should feel like, well, a vacation. If you and your family like the hustle and bustle of a city or want to get away to a cabin tucked away in the woods, make sure you're prioritizing your lifestyle needs when looking at properties so you don't get stuck with a place that feels more stressful than relaxing.
Determine Its Use
When financing a vacation home, lenders place a few restrictions depending on how it will be used. If you're considering settling into your cabin and living there full time, lenders will offer lower down payments and mortgage rates than if you're looking to rent during your offseason. Properties intended for use as a second home have higher down payment requirements, and still have the tax benefits of a primary residence, but you won't be able to rent it out.
Setting your cabin up as an investment property is trickier to start out, but the rental fees can help with the cost of upkeep and paying the mortgage, making it more affordable for some down the road. Investment properties also allow you to use the home as well as rent it out, so you can still reap the benefits of owning a vacation home.
Start Making Moves
Buying a vacation home is a big decision with a lot to weigh out. Sometimes in order to make a firm decision on whether or not to invest in a cabin, it's smart to start talking to a few professionals to get a clearer picture of what it would take to purchase your home away from home. You'll never know if you can secure your own spot in the woods unless you try, and the sooner you start the process the sooner you can be kicking back by the fire in a cabin of your own.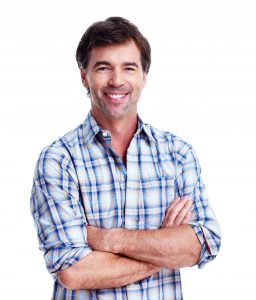 Craig has worked in health, real estate, and HR businesses for most of his professional career. He graduated from the University of California – Berkeley with a bachelor's degree in Marketing. When he's not creating content or advising clients, he enjoys hiking and traveling with his wife.