by Craig Middleton
When you are looking to purchase your own little oasis outside of the hustle and bustle of city life, you may consider purchasing a cabin in the woods or a retreat nestled on the side of a lake. Vacation homes don't have to be a pipe dream, and more recently, the rustic beauty and relaxation that is found in cabin design and construction. These homes are perfectly suited as vacation homes, and with the right preparation, are very affordable. Here are a few tips to get you going in the right direction.
Look at the Location
Everyone knows that location has everything to do with the price of real estate. It doesn't matter if you are looking at a New York penthouse or a log cabin in the heart of the Appalachians. Where you want to set up your cabin has everything to do with how much money you are going to need. Popular lakes and resort locations will come at a higher price tag than a more remote mountain cabin where few people are looking to settle. If you know your budget, do some research to find out which locations offer the best investment prices and long-term value.
Look at Your Resources
Funding a cabin purchase isn't black and white. Any individual could pursue a number of financing opportunities. These are just a few of them.
Home loans: Traditional home loans may be your ticket to purchasing a dream cabin. If you don't already have a mortgage, this may be a more obvious choice. These loans typically require good credit and potentially a sum of money down.
Nontraditional loans: There are many lenders willing to extend funds to aid in your purchase of a cabin that don't include traditional banks. Online lenders like Loanpal are a popular choice for individuals that want to avoid a lot of the paperwork and traditional demands of banks.
Savings: If a cabin purchase is your retirement goal, you should consider a savings account where funds are routinely deposited over the years. With enough of an investment, you can draw these funds to make your perfect cabin purchase.
Look at Maximizing Utility
Cabins come in a variety of shapes and sizes, and they all are customized to meet your needs. Rather than spending money on a cabin that you will have to drastically alter to meet your needs, invest in a cabin layout that makes the most of practical space. Your cabin may become a gathering place for friends and family, but you shouldn't spend your money investing in those entertainment possibilities. Look at what makes the space usable for you, as this will help you save money on extras that don't add value to your home.
Look at Recycling
As you think about your cabin, you make the purchase more affordable by wisely sourcing your materials. If you are going to be working on a cabin build yourself, consider using recyclable materials or repurposing many things to help reduce costs. Recycled building materials, such as reclaimed wood flooring, windows, or doors, are much more affordable than buying new, contemporary pieces. Your budget may be limited to the initial build or purchase, but you can continue to stretch your dollars further by creatively furnishing or constructing your cabin.
Look at Eco-Friendly Opportunities
When you are building or buying, investing in eco-friendly materials or processes like green energy can sustain long-term affordability with your cabin. Green energy lowers the energy costs of your cabin, whether you choose to invest in solar panels or rely on wind turbines. Designing your cabin to be small, with plenty of windows for natural light, can reduce your energy consumption as well. Any investment you can make into the future is one that has cost-saving benefits.
There are several ways you can make a cabin purchase or construction more affordable for you and your family. There are many moving parts that go into this form of residence, but doing your research will help you understand the costs and ways to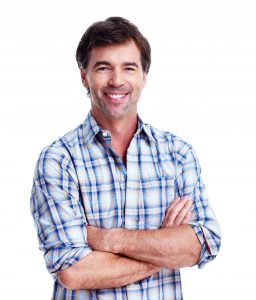 Craig has worked in health, real estate, and HR businesses for most of his professional career. He graduated from the University of California – Berkeley with a bachelor's degree in Marketing. When he's not creating content or advising clients, he enjoys hiking and traveling with his wife.