By Paisley Hansen
When it comes time to purchase your second home-away-from-home, there are many things to consider before making this large investment. If you are looking to buy a previously owned cabin by the lake or up in the mountains — or if you're lucky, one located near both — it may be in need of some upgrades. Taking the time to invest in your amazing investment can not only increase your overall satisfaction with the place but can help build memories that will last a lifetime. No matter what your budget looks like, there are major and minor renovations you can do yourself or hire a team of professionals to take care of. You might even hire a small business that is more affordable and customizable. Check out these popular cabin renovation tips and start working on building your dream vacation spot!
Make a Splash with a Custom Pool
Even if you're planning to purchase a lakeside cabin, putting in a pool can have major benefits. Not only will you have a great feature for any future resale value on the home, but you'll be able to enjoy the privacy and comfortability of an on-property swimming spot. The only people accessing this small body of water will be you, your family, and your closest friends. When you're at the beach or the lake, you risk running into others and not having personal space.
Your custom pool can be built exactly to your taste and will be just steps away from your cabin's back door, making access easy and convenient. To start, seek out pool builders in Austin that allow you to customize and install a safe and trusted inground pool, then begin designing your dream features! Once you have these items in place, you can begin this step of renovating your new cabin home.
Heat Things Up with a Fireplace
Whether you choose to place it indoors or outdoors, having a fireplace in your cabin is a fantastic renovation to make. Even if your cabin already has an indoor fireplace, consider remodeling it to match your style and aesthetic or simply to ensure that it is up to date with proper safety and sanitation features. Replacing the stonework or adding a new mantle can easily refresh the look of the fireplace, or you can simply apply a fresh coat of paint if applicable.
If you're looking for more ways to enjoy all of your new space, adding an outdoor fireplace is a great way to bring the warmth and comfort of your cabin's newly redecorated interior outside for all to enjoy. If you don't feel like being cooped up in the house on a chilly fall night, warming up by an outdoor firepit and making s'mores has a way of making everybody feel at home.
Kick Back on a New Porch
Sometimes, an outdated porch or patio is enough to turn potential buyers away from a cabin. If there is broken wood, chipped paint or rickety stairs, a cabin in the woods or by a lake can seem unkempt or even dangerous. Clean off any debris or dead foliage from the patio, give it a good power wash and spruce it up with a fresh coat of paint. If there are damaged areas, take on the minor renovations yourself or consider hiring a professional to replace the broken wood and make it a safe environment for you to relax.
Once you've done the bigger cleaning and safety renovations, you're ready for the fun part — decorating! Fun items like Adirondack chairs or bistro table sets and other outdoor furniture can make a huge impact on the enjoyability of your outdoor space. It creates a place for you and your loved ones to kick back, relax, and enjoy the great outdoors from the comfort of your home. Make sure to provide safe, comfortable seating, and a place to put books, drinks, games, and more.
Buying and renovating a cabin is an exciting prospect! Follow these popular cabin renovation tips and watch your dream second home come to life.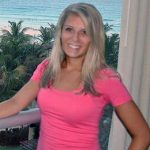 Paisley Hansen has worked in real estate most of her professional career. She graduated from the University of California – Berkeley with a bachelor's degree in Marketing. When she's not creating content or working with clients, he enjoys hiking and traveling with her husband.