by Craig Middleton
While many choose to spend their vacations going to the beach, some prefer the solitude of a cabin in the middle of the wilderness. This provides a quiet and calm alternative to the usual vacation fare, but it can get even better. By investing in your own cabin, you can curate the ideal vacation getaway. These tips can help you build the perfect vacation.
Interior Design
One of the most important qualities of a living space is interior design. While it lacks any practical application in most cases, the visual appearance of a home or, in this case, a cabin will dictate the amount of enjoyment that can be taken from being there. By investing in some home decor that suits the style that you're going for, you can make the whole place feel a bit more homey and down to earth, even if the style is an antiquated style such as Victorian.
Likewise, the addition of a fresh coat of paint can be transformative not only to the house, but also to how you and your family and friends feel about the space. Different colors evoke different emotions that, although subtle and subconscious, ultimately have a role to play in determining your mood. While interior design is inherently subjective, it's important to consider the few universal rules there are to help you create a unique and visually interesting space without sacrificing its cohesive feel.
Modernization
While the appeal of a cabin in the wilderness is a return to a level of rustic charm that is growing more and more obsolete, there's still room in your cabin retreat for some of the perks of modern living. A mountain cabin in particular will need to be well heated in the event of a classic winter getaway. Installing some central air or heating can make the place much more livable during your stay. Being able to stay warm without the need to fuel a fire or, worse, go out into the forest to chop some firewood will make your vacation home a much more relaxing place to be.
Likewise, preserving the integrity of that heating or cooling is essential, and older windows lack the insulation of newer models, leading to less effective heating and, in turn, a higher electric bill. There's also nothing stopping you making your cabin a smart cabin by implementing smart home technology that can help to reduce the workload otherwise associated with occupying a living space.
Natural Light
The benefits of a winter time cabin vacation are many, there's one downside to the winter season that can affect your health and your mental health. This problem is the lack of sunlight during the latter half of the year and winter in particular. Therefore, it only makes sense to let the light come to you so that you can still get some sun without going out into the harsh winter weather. Installing larger windows in your cabin can increase the natural light that makes its way in, giving you more access to the vitamin D generated when your skin is exposed to sunlight. This can help to fight seasonal affective disorder (SAD).
However, natural light is generally more appealing than artificial light, and it can also save you a ton on your electric bill by disincentivizing the use of synthetic lighting. For example, many luxury homes incorporate a skylight in order to create a stunning display and a nice place to hang out all in one. Along the same lines, building a sunroom can meet both needs admirably by providing more access to vitamin D during the dead of winter and by giving you and your family a place to hang out with a stellar view of the wilderness.
The experience of staying at a cabin in the woods, at the lake, or in the mountains is hard to beat. It's like camping without all of the strife. However, it can always be even better with the right renovations, and these are just a few of the countless options available.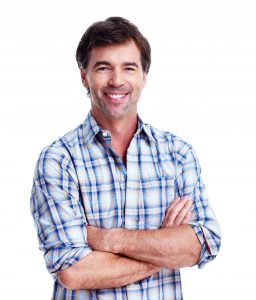 Craig has worked in health, real estate, and HR businesses for most of his professional career. He graduated from the University of California – Berkeley with a bachelor's degree in Marketing. When he's not creating content or advising clients, he enjoys hiking and traveling with his wife.