Whether you intend to retreat to the woods to lead a hermit's life or you just want a lakeside property to spend your vacations, buying a cabin may be the best decision you ever make. However, it can also end up being a costly error. No matter how excited you are about owning a cabin, there is still a process you have to go through to find out, first, if the purchase is right for you and, second, which particular cabin will best serve your needs. With a little patience and deliberation, you can end up buying the cabin of your dreams.
1. Think About Financing
The price of your cabin depends on multiple factors, such as its size and location. As with any large purchase, you do not want to buy more than you can afford, so you should carefully scrutinize your financial situation and tailor your search accordingly.
Though a cabin that you only use recreationally can cost considerably less than a home where you reside full-time, chances are good that you will not be able to pay for your cabin out of pocket. You'll probably need to secure a loan. This means providing the necessary documentation, such as proof of income, and making sure your credit score is high enough that you are not a risk.
2. Decide on a Style
There are many different styles of cabin to choose from. The style that you choose depends partly on what you intend to do with it and how you want it to look. If functionality and affordability are more important, you may be happy with a prefabricated cabin. If traditional aesthetics are your primary concern, you probably want an iconic A-frame or log cabin. If you want to bring your cabin with you as you explore new areas, you should look specifically for a mobile cabin on wheels.
3. Time Your Purchase
Barring any more pressing considerations, the best time to buy a cabin may be in the spring. You may think that this is so it will be ready for you to enjoy come summer, but this is only partly true. A more important reason to purchase a cabin in the spring is so that you have the opportunity to inspect the property following the ravages of winter. This way you can see how well the cabin stands up to cold weather and precipitation, which should give you an idea of how much maintenance it requires.
4. Conduct a Thorough Inspection
When you're looking at a cabin you might be interested in buying, you should look for the same types of problems that you would in a city home. You should inspect the electrical panel and find out if it is up to code. You should look for signs of mold or moisture problems. You should also check for signs of issues with the foundation, such as large cracks or uneven floors.
A cabin in a remote location probably has a septic tank to handle sewage. If not properly maintained, this can fail and cause major problems. Therefore, you should find out about the age and condition of the equipment and when it was last cleaned and inspected.
5. Determine Accessibility
Part of the appeal of owning a cabin is its remote location. However, this benefit can turn into a liability if you cannot get there easily, access emergency services, or reach the cabin during the time of year you want to use it. You should calculate the time it takes to get where you need to go while staying at the cabin. You should find out who is responsible for maintaining the road. You should inquire about emergency services and calculate the distance between you and the nearest emergency room. You should find out whether snow removal takes place during the winter and on what schedule.
Too many people focus on all the activities they plan to do outside their cabin and do not pay enough attention to the cabin itself, especially the inside. If you avoid this mistake, you may be more satisfied with your purchase, now and for years to come.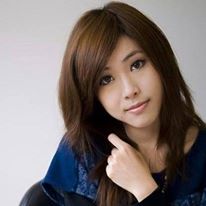 Mikkie is a freelance writer from Chicago. She is a mother of two who loves sharing her ideas on natural health cures and news, budgeting hacks, and favorite DIY projects. When she's not writing, she's chasing her little ones around or can be found rock climbing at her local climbing gym.