by Craig Middleton
A retreat to the cabin is arguably the greatest kind of escape. When you picture yourself driving up to the cabin for the weekend, you imagine stepping out of your vehicle onto gravel or dirt, deeply inhaling fresh, clean air and looking out into a scape of towering trees or calm, serene lake water. You are suddenly aware of the quiet and stillness of your surroundings, and you feel at peace. Depending on the span of your travel, however, you may also feel hungry. Chances are, you are a good way from town and that cabin's refrigerator is not stocked. So, what is the plan for dinner? How about tomorrow's meals? You came out here for peace and quiet; do you really want to drive to the grocery store now? Whether visiting a vacation rental cabin in the mountains, or planning a retreat to your own remote cabin by the lake, meal planning is key to achieving your desired quality of rest and relaxation. Consider the following options when preparing for your upcoming cabin experience.
Plan Light Meals
If you are just getting away for a few days or traveling without a large group, you might be satisfied with some light, no-cook meals for your cabin stay. Budget-conscious and plenty filling with minimal cleanup required, cereal, yogurt parfaits, and sandwiches are ideal sustenance for a non-cook or someone whose idea of a getaway means getting away from the kitchen for a while. However, it would be a mistake to sacrifice nutrition for ease or quickness during your cabin escape. Pack some green superfoods powder and add it to a protein shake, or a few of your daily dishes for an extra boost of energy throughout your stay. Then, hop into your kayak and do not look back!
Take the Crock-Pot or Pressure Cooker
If your cabin comes with a crockpot, great! If not, load yours into the car between your suitcase and the dog crate. Let your slow cooker do the dinner work all day, every day while you are out fishing, relaxing by the pool or spending time with your family. Ahead of your departure, make a list of the meals you plan to cook, do a grocery run, fill a tote with all your crockpot or instant pot meal ingredients for the week and do not spend time during your stay worrying about food. The idea of a cabin retreat is to leave the hustle and bustle behind, so you probably do not want to drive into town every 2 days to grocery shop or grab take-out.
Cook Outside
Immerse yourself in the rustic ways of cabin living and embrace a more frontier-style of meal prep. Maybe your cabin has a grill onsite, or maybe you prefer to cook over an open campfire. Catch your own fish, hunt for wild game and forage for edible wild mushrooms and vegetables. Just pack an oil for cooking and some spice mixes for flavor and be on your way! However, in the unlikely event that you fail at paleolithic-style survival, you can drop some grocery store steaks into a cooler on your way out of town…you know, just in case. Campfire meals are super fun and easy to prepare. Wrap some chicken, beef or fish with some hearty vegetables like potatoes, zucchini and carrots into foil packets with a little butter, salt and pepper, and place them near the base of the fire. When finished, you will have fabulous individual portions that you can eat right there in your camp chair. Do not forget the matches!
After spending all day out in the wilderness hiking, swimming and exploring surroundings, the last thing you really want to do is work. Making dinner is often tedious and tiresome work if you are already tired and unprepared. Take the stress out of your dinner-time routine for just a little while during your vacation.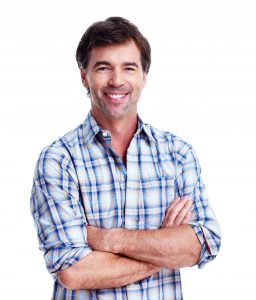 Craig has worked in health, real estate, and HR businesses for most of his professional career. He graduated from the University of California – Berkeley with a bachelor's degree in Marketing. When he's not creating content or advising clients, he enjoys hiking and traveling with his wife.