By Mikkie Mils
If you are wondering where you should plan your next winter vacation, there is a good chance you are thinking about somewhere warm. Chances are, it will also be busy. Maybe you are thinking about a beach, or maybe an amusement park. Stop for a second though. What if you do something different this year? Before putting down that deposit on another coastal resort, why not consider a cabin, way up high in the mountains?
If your immediate thought is "no," think about these five perks you may be overlooking.
You Can Hear Yourself Think
Leaving the hustle and bustle of the home gives you the chance to unplug. There is nothing more peaceful than sipping a toasty mug of coffee in a warm cabin as you hear the fire crackle and the snow falls outside. Without your daily life around to distract you, you have time to reflect. Other types of vacations can also be distracting. For example, when you take a trip to a big city, things are constantly happening, and it can be hard to find time to pause. In a cabin, everything slows down.
Building a Fire Can Build Connection
Many cabins give guests the opportunity to put a little work into staying comfortable. Necessary tasks like building a fire can be surprisingly and pleasantly rewarding. If you and your family get too caught up in the constant come and go of everyday responsibilities, a cabin can provide you with a shared opportunity to reconnect and refocus through shared purpose. How? When a group task like keeping the fire alive becomes everyone's responsibility, miscellaneous worries like work emails and math grades become less important.
There Are Cabin Experiences for Everyone
Even if you are not a fan of rustic camping, there are cabins out there you can enjoy. If you prefer to stay somewhere with modern amenities, you have options. Depending on where you go, you can find places that will remind you of a hotel room. Many cabins run on standard electricity, but there are others that rely on the sun on and use a solar panel battery. You will also find a variety of weather. While it can be fun to stay in a cabin in the snow, there are many warmer climates where you can also find this kind of stay. Likewise, not all cabins are in the middle of nowhere or high in the mountains (though some of the best are). You can always find a cabin closer to town if you need to.
You Can Fall In Love With Nature
This is another factor that will ultimately come down to where you decide to have your cabin stay, but in the case of many cabins, the surrounding nature is one of the best parts of the whole trip. The cabin itself will have plenty to offer, but staying at a cabin in the middle of the woods will give you the opportunity to truly see the stars as well as all kinds of animals. Although the thought of snow might be a little cold and off-putting at first, bundling up and taking a walk outside can be a magical experience. You will see snow is more beautiful among the trees than on busy city streets.
Everything Is Cozy
Whether you cook soup on the stove or you curl up on the sofa playing a game with your family, everything about a cabin stay experience is cozy. From the fire to the blankets to the opportunities for quiet solitude, a cabin stay is as cozy as you can get. In some cultures, this comfortable concept of coziness is of vital importance. If you have ever enjoyed reading a book under a warm blanket with some hot cocoa by your side, you can probably understand why. Plus, science says it is good for your health. When people experience this feeling, they enjoy many emotional, physical, and social benefits.
If you are thinking about taking your family to the beach this January, take some time to consider the perfect alternative: A cabin stay. From peace to connection to feeling cozy, it is the perfect way to spend your next winter vacation.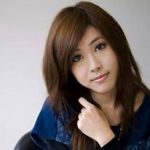 Mikkie is a freelance writer from Chicago. She is a mother of two who loves sharing her ideas on natural health cures and news, budgeting hacks, and favorite DIY projects. When she's not writing, she's chasing her little ones around or can be found rock climbing at her local climbing gym.