By Craig Middleton
What's more exciting than building your dream home? A remote cabin can offer privacy, wide-open spaces, and a cozy atmosphere all at once. When you build it yourself, you get to customize your new home to suit your desired lifestyle. However, if you're unfamiliar with building cabins, there's a decent chance you'll miss some important details. When it comes to your safety, it's best to consult the experts. Here are five things to consider before construction starts.
1. Correct Plumbing and Electric
Installing the plumbing and electrical systems is best left in the hands of a capable professional. Even minor mistakes can result in extensive damage, so you'll just prolong the project and spend more money in the long run. It can be difficult to work on other projects while these systems are being installed, so a delay here can throw off your entire schedule. Make sure you're using high-quality materials that will last, and protect all of your electronics and appliances with whole house surge protection.
2. Quality Materials
Keep your cabin's maintenance needs in mind during the construction process. Chances are you'll want to do some basic remodeling every so often, but it's important for the bones of the house to be strong. Some materials, like brick, will need to be cleaned regularly. Your cabin will likely have a lot of wood that needs to be treated to prevent rot. If you forget or brush off this schedule, you could end up dealing with insects and mold that will not only cause extensive damage but will also be difficult to get rid of. Stone looks nice in the back yard or as a garden path, but it can also be slippery in damp weather. When choosing construction materials, think long and hard about maintenance and functionality in addition to the price and aesthetics.
3. Visibility
Before you begin construction on your dream cabin, or even before you purchase land, think about what your visibility will be like. Lots of foliage means greater seclusion, but it also makes it difficult to see if anyone is approaching your property, and it's also more likely a tree will fall on the cabin during poor weather. Depending on your area, it may be difficult to even get a landscaping company out to your property, especially on short notice. If you decide you like the look of greenery around your home, have an expert assess the health of the nearby trees.
4. Windows and Doors
A multitude of windows can help make a cabin feel more open, and several doors can be convenient for accessing the home, but these aspects can also present a security risk. It is important to properly install locks on all of your doors and windows. It is also essential to use the right materials for doors and frames because flimsy, hollow core doors are more likely to give way under pressure even with top-notch locks. Many criminals want an easy target, and your little cabin in the woods may fit that description at first. However, if they approach your home with a security system and secure locks on every entrance (including windows, a popular access point), this may be enough to deter them.
5. Multiple Floors
Multiple floors can be a great way to increase your space, but you should also be thinking long term. If you plan on keeping your cabin for years or decades, you may no longer be interested in climbing upstairs as you age. Plus, if you're doing a lot of the work yourself, you may not be aware of certain safety standards. This can result in stairways that are too steep or handrails that are incorrectly installed.
Building a cabin can be intimidating, but the end result is a huge achievement. When you take the proper care, you can construct a safe, sturdy cabin that will last for years to come.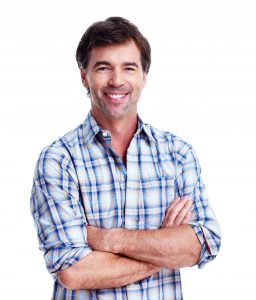 Craig has worked in health, real estate, and HR businesses for most of his professional career. He graduated from the University of California – Berkeley with a bachelor's degree in Marketing. When he's not creating content or advising clients, he enjoys hiking and traveling with his wife.