By Paisley Hansen
If you have ever spent time at a cabin, you know what a fantastic getaway it is. Whether by a lake, in the mountains or a secluded part of nature, spending time at a cabin gives you the chance to leave behind the hustle and bustle of everyday life. Perhaps you are even considering purchasing a cabin. After all, who wouldn't want round-the-clock access to their own personal vacation spot? If this is you, read on to learn some key factors to take into account when purchasing a cabin.
Budget
As with any major purchase, it is important that you set a budget prior to shopping around. If you do not, chances are you are going to fall in love with a cabin that is far outside your financial means. Save yourself the heartache and make sure you have a budget before you start touring properties. After your purchase is complete, make sure you keep an eye on a mortgage refinance rates; if the rates go down, refinancing may be an excellent option for saving on your monthly budget and overall cost.
Location
Another element to keep in mind is the location of the cabin. It goes without saying, you will want to find a location near pastimes that you enjoy. If you love swimming, a cabin in the mountains probably is not the best choice. However, a factor that might not be as obvious is the activity of the surrounding properties and businesses.
If the businesses and surrounding properties are selling quickly and flourishing, this will impact the value of your cabin. High demand for homes and companies will drive up the value of your home. If, however, properties are taking a long time to sell and businesses are shutting down, this will likely decrease the value of your property. Keep the activity of neighboring cabins and businesses in mind when purchasing; how they are performing will impact your real estate's value.
Homeowner Association
Not all properties will have a homeowner association or HOA, but it is important to check if your cabin is part of one. An HOA is basically a committee that sets the rules, guidelines, and fees for properties within that community. This can be anything from lawn ornaments in your front yard to what type of material is used to build your fence to whether visitors can park overnight in the streets. There is typically a fee that is paid to the HOA, either on a monthly or quarterly basis. This cost covers maintenance and updates to shared community properties, such as parks and clubhouses. Do your research to determine if the cabin you are interested in has an HOA and ask any questions you have prior to purchasing the property.
Age
Keep in mind the age of the cabins when you are going on tours. If the community has an HOA, chances are there are maintenance requirements related to the age of the cabin. For example, they may require the roof to be replaced, or at least inspected, on a regular basis to keep up appearances of the community properties. If the house is older, you will probably have to get this done shortly after moving in, which will not be a cheap expense.
Other major pieces of the home are impacted by the cabin's age. How old is the AC unit? Was the plumbing or electricity wired differently when the house was built? What is the condition of the wood used to build the home? Make sure you confirm the age of the house and if it is older, get some more information surrounding these major details.
Owning a cabin gives you the power to go on a vacation at your convenience. No need to book a hotel in advance; when you need a break from the hectic tasks of everyday life, simply head over to your own private getaway. If you are considering this exciting purchase, ensure you are taking the above factors into consideration before buying.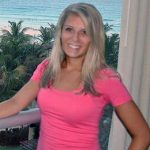 Paisley Hansen has worked in real estate most of her professional career. She graduated from the University of California – Berkeley with a bachelor's degree in Marketing. When she's not creating content or working with clients, he enjoys hiking and traveling with her husband.