By Mikkie Mills
Having a cabin in the mountains or by a lake is like having a personal vacation destination at your disposal. When the daunting tasks of your career and the daily chores of life get to be overwhelming, the cabin is your place to retreat from the world, either alone or by enjoying quality time with family and friends. As your escape from the day-to-day grind, your cabin should include features that offer enjoyment and entertainment, such as an inground pool. Whether you are spending the weekend by yourself or throwing a party, a pool is a terrific outlet for fun and relaxation. If you are considering adding an inground pool to your cabin grounds, read on for some factors to first consider.
Price
One of the primary elements to review is the inground pool cost. This is going to play a major factor in what features and elements you can include. Before you start looking at pools, sit down, and evaluate your budget. There are a number of customizations you can add on and if you do not have a spending limit, it is easy to get swept up in all the exciting details; before you know it, you will be well past what you can spend. To prevent falling in love with your dream pool only to realize you cannot afford it, set a budget prior to shopping.
HOA Rules
Your cabin may be in a secluded area where you do not have to worry about a list of rules to comply with. However, it is always best to check if there are any homeowner's association rules governing your property. HOAs set rules and restrictions for a specific community. These rules can range from the color of your cabin's door to the maintenance of your front lawn.
Therefore, if you are considering a large outdoor change, such as a pool, review your HOA regulations to make sure you are not violating any rules. If you have questions or want to make your case as to why the pool should be allowed, reach out to the HOA point of contact to get clarification and determine the best approach for moving your request forward.
Weather
The weather at your property is also a factor to review. If your cabin is in a hot location, especially one that is warm year-round, a pool is a feature that can be utilized all the time. However, if you are in a cold location such as high up in the mountains or a place that is warm only a couple of months out of the year, you could not use your pool near as often. You can still make the purchase if you believe you will use it frequently, but just make sure you are taking the weather into consideration.
Renting Out
Another important detail to contemplate is if you are or intend to rent out your cabin when you are not there. Many people rent their cabins to visitors on sites like AirBNB or Vrbo. This is an amazing way to make a profit off your property when you are not using it.
If you regularly rent out your cabin, an inground pool should be looked at as an investment. Not only could you and your family use the pool when you are there, but it would be a bonus feature you could advertise to potential guests. As such, you would be able to charge a higher cost per night and potentially bring in more revenue each year.
No matter where your cabin is located, the most important thing is that it is a place you can turn to for relaxing, de-stressing, and having a good time. An inground pool is a fantastic way to elevate your level of enjoyment during your time there. Before you start shopping, take time to reflect on the above recommendations to see if purchasing this addition is right for you.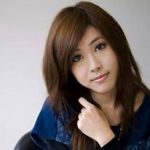 Mikkie is a freelance writer from Chicago. She is a mother of two who loves sharing her ideas on natural health cures and news, budgeting hacks, and favorite DIY projects. When she's not writing, she's chasing her little ones around or can be found rock climbing at her local climbing gym.