by Paisley Hansen
A cabin is a place where you can relax and get away from the world. Whether it is near a lake or a mountain, your cabin should be a place that expresses your style and the environment around you. If you are thinking about owning your own cabin, there are some things you need to make sure you have.
Basic Necessities
Prior to buying your cabin, you should ensure that you have the basic necessities. This means good drinking water and access to electricity. Some cabins will have well water while others may have access to city water. These taste different and can be either hard or soft water. If you are particular about your water, you should get a water softener prior to moving into your cabin. Electricity is also important and necessary, even if you are planning to go off-grid. You can easily get solar panels or a small wind turbine to power your cabin, but ensure that those are up and running prior to your move-in date.
Warm Elements
Cabins are meant to feel homey, warm, and comfortable. For that reason, you need to be sure to include warm elements in your home. Things like rugs, fireplaces, and blankets can really warm up a room both literally and figuratively. If you plan on living in your cabin during the winter, a fireplace is a must. This can be something grand if you have a mountain cabin or something small if you have a cabin by a lake. Even if your cabin doesn't get very cold, a heating element can still be a cozy feature on a rainy or dreary day. Rugs and blankets can help to add color and texture to a room, also creating moments of warmth.
Fun Style
Since this is a cabin, it might be nice to add in a touch of where you are. Whether this is through wood elements in a mountain cabin or with shells and nautical themes in a lake cabin, adding a touch of your location can make your cabin extra special. If this cabin is not your primary residence, these fun style items can help to give your cabin purpose and flair. It will remind you every time you walk in that you are somewhere special.
Adequate Lighting
When you go to a cabin, it is typically to get away from the hustle and bustle of city life. Cabins are usually placed in beautiful, serene areas, so it is important to be able to fully experience the nature around you. To do so, large windows are almost always a must have. Regardless of where your cabin is located, large windows will let you see the view even when you are stuck inside. Natural light, such as that given off by the sun, can help you feel happier, more focused, and can even improve your sleeping patterns. However, if you are in a community of cabins or in a more populated area where large windows would be an invasion of privacy, adequate lighting is still important. Look towards purchasing chandeliers and large lighting elements to brighten up a room rather than floor or table lamps. Large lighting fixtures are an easy way to make a room look more grand and interesting.
Unique Items
Finally, make sure you have at least one unique conversation piece. This could be anything, from a table made from beechwood found outside to a painting of the mountains you are living in. It is extra special if you are able to link that conversation piece to your location because, not only does that make it a fun style item, it also makes it something special for only your place. A unique item is typically something handcrafted and truly one of a kind.
If you are planning on moving into a cabin, congratulations. Be sure to use these tips to create the perfect cabin, wherever it may be.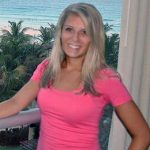 Paisley Hansen has worked in real estate most of her professional career. She graduated from the University of California – Berkeley with a bachelor's degree in Marketing. When she's not creating content or working with clients, he enjoys hiking and traveling with her husband.