by Craig Middleton
A vacation cabin can be a wonderful luxury that many people do not get to have. If you are fortunate enough to be able to afford this, there are a few things to consider before doing so. It is important that you know when you are ready to take this step, and it should not be done so lightly. You need to have a solid financial plan before making this investment and think about how you will use a vacation cabin long-term. Consider these five tips for knowing if you are ready to purchase a vacation cabin.
Your Cabin Is Paid For
Before you start buying additional properties, your primary residence should be paid for. This will make it easier to get a conventional loan, as you will be able to show that you have the means to pay off your debts. The last thing you want to do is strap yourself with additional debt if you are already having problems paying off your cabin. Your vacation cabin should be considered a secondary residence. You have to think about if you are able to take on this additional financial burden.
You Have a Regular Vacation Spot
If you tend to travel all over the world for vacation, buying a vacation cabin might not be in your best interest. If you tend to return to the same place multiple times a year, it could benefit you greatly to have a home, cabin or condo in that location. Consider how much use your vacation property will get. You do not want the burden of maintaining a property if you are not going to get to enjoy it very often. You need to know that you will be getting your money's worth out of the place you choose.
You Want a Business Investment
If you are not opposed to having people rent out your vacation cabin, you can consider it a business investment. For example, when you are not staying at the property yourself, you can rent it out for a fee to friends and family. Alternatively, you can rent it to other vacationers through a travel website. Make sure that you consider this option carefully though. Although you will be able to make some easy money, there are many maintenance and overhead things to consider.
You Are Debt-Free
Before investing in a luxury item like a vacation property, you need to be in a good place financially. You should make it a goal to live within your means. If it will cause a struggle on your monthly budget to purchase a vacation cabin, then right now might not be the right time. It is a decision that should be carefully weighed, and your current financial standing will have a large impact on whether or not it is time to take the step towards this investment.
You Want a Place To Spend Time With Family
If you have family members that live in another state, it can be difficult to get everyone together at the same time. A cabin in the mountains or a house on the beach can be great spots to get together. If you think that having a centrally located vacation cabin would allow you to spend more time with your family, it can be well worth it. You will have somewhere that you can all call home base, and it will be fun to vacation and relax together.
Investing in property can be a great way to diversify your portfolio. However, as with any investment, it is important that you think carefully about your decision before committing to anything. Consider how a vacation cabin could benefit you, but also consider any challenges that might come along with it. When you think about all aspects of the decision, you will be able to make an informed choice that you can feel good about.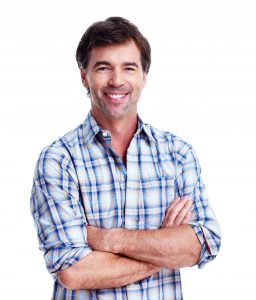 Craig has worked in health, real estate, and HR businesses for most of his professional career. He graduated from the University of California – Berkeley with a bachelor's degree in Marketing. When he's not creating content or advising clients, he enjoys hiking and traveling with his wife.