by Paisley Hansen
You've probably dreamed of owning a second home on a lake. In the summers, you can float around in the lake, hike in the hills, and grill hot dogs and burgers for dinner in the evenings. In the winter, you can ski the snow-capped mountains during the day and then cozy up with a mug of hot chocolate in front of the fireplace at night. But how are you going to afford to purchase a cabin? A second home is expensive, not to mention the upkeep expenses and the cost of the furniture and appliances you'll need to furnish it. However, there are ways to successfully save up for your new home so that your cabin dream can become a reality. Here are a few.
1. Properly Organize Your Bank Accounts
In order to save money, you have to be smart about the way in which you handle your bank accounts; depositing your money properly into savings and checking accounts can determine whether you reach your saving goals. Make sure that your checking account isn't costing you money; some checking accounts have added fees of which many aren't aware, and they can average about $15 a month.
Additionally, make sure you are earning generous interest on your savings account, and if not, opening a high-yield savings account can help you grow your savings by doing nothing but leaving your money in the bank. It's also critical that you trust your bank's ATM, so that when you deposit your money into either of your accounts, your atm router knows exactly what to do with it and how to keep it secure.
2. Avoid Impulse Buys
Do you really need to buy that fuzzy sweater in August? How about that spoon and fork combination utensil? If you don't resist impulse buys, they can be the fatal fall of your mountain home savings fund. But if you do resist, they can provide a big boost. Every time you catch yourself putting that unnecessary item in your cart, check the price and return it to the shelf. When you get home, deposit that money into your savings account. It will be a proper reward for your good behavior, and you'd rather have a cabin than a spork, right?
3. Get a Side Job
If your current job isn't taking in enough income for your new cabin, consider getting a side job. While your side job shouldn't be a big-time commitment and you shouldn't expect it to make you a millionaire, it can be essential in giving your savings account the boost it needs. Side jobs like nannying, pet sitting, dog walking, weeding, or landscaping are all good options. Pick something you enjoy, set aside a few hours a week, and advertise yourself online and to people in your neighborhood that might want to hire a little extra help.
4. Cook Most of Your Meals at Home
Eating out can be a sneaky expense, which is why you should try to cook as many meals at home as you possibly can. Buying from the supermarket is way less expensive than buying from a restaurant; the price of one meal out can get you two or three meals at home. Try to plan and budget your meals at the beginning of the week so that you know exactly how much you'll be spending, and try to stick to that budget when you go to buy the ingredients at the grocery store. However, don't be afraid to treat yourself to a nice restaurant meal on a special occasion — after all your savings, you'll deserve it!
Putting a few dollars in savings every now and again might not seem like it's making a difference, and it's easy to become impatient watching your savings account slowly climb. However, each time you avoid an impulse buy or choose to cook your meal instead of going out to a restaurant, you'll be one step closer to owning that beautiful cabin on the mountaintop.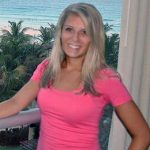 Paisley Hansen has worked in real estate most of her professional career. She graduated from the University of California – Berkeley with a bachelor's degree in Marketing. When she's not creating content or working with clients, he enjoys hiking and traveling with her husband.