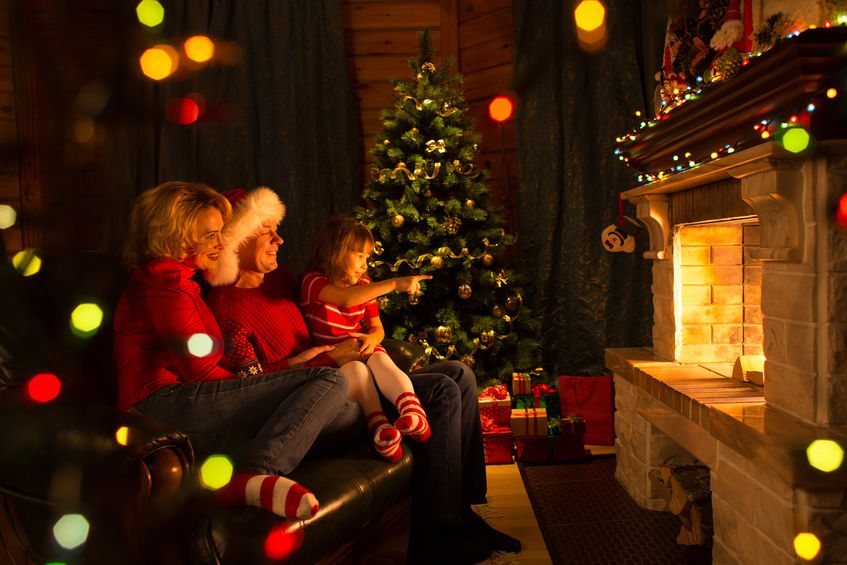 by Alex Platt
When the snow is falling, it's peacefully quiet outside, and the holidays arrive, there's no better place to be than a cabin. A cabin is an ultimate place to live for those who love decorating and going all-out for the joyous time of year. While it's a lot of work to prep your cabin for decorating, the final product is beautiful and so worth it. If you love to get festive, here are some great ways to tastefully decorate your cabin for the holiday season.
Exterior
Depending on where you live, you may be in a winter wonderland during the holidays, or you may be experiencing some sunshine, but either way, you can impress your neighbors with your outdoor decorations. The first step of any great outdoor set up is ensuring your lawn care is immaculate. If it's snowy where you are, you can skip this step; otherwise, preparing your lawn for decorating is critical. Christmas lights are one of the first items that people use to decorate their homes. If you live near a lake, choose lights that will look great while reflecting off the water. You can keep it simple with icicle lights or go big with bright colors that flash. Many cabin homes come with a large amount of outdoor space, which lends itself well for setting up inflatable decorations, a Santa scene equipped with reindeer, or other decor options depending on your personal style.
Entryway
Depending on how your home looks, the entryway could be one of the more difficult spots to decorate, or it could be simple. The entrance is the introduction to your indoor holiday celebration, so you want to make it look fantastic. Most people choose to go with a wreath on the front door, and it's typically the focal point of the entryway and the deciding factor for the rest of the decor. You can coordinate your garland, lights, and knick-knacks around the style of your wreath. If you have a staircase that is the first thing you see when you open the front door, you will want to make it dazzle.
Interior
Once you have made an impression with your outdoor decorations, it's time to move indoors. Depending on your home's layout, the living room is often the main attraction when it comes to Christmas decorations. It's usually the home of the Christmas tree, presents, and stockings in front of the fireplace. There are many ways to decorate your tree. Either by choosing one color or specific decor, you can have a lot of fun with your tree. If you have a large window in your living room, having your tree visible from the outside is a nice touch. With the fireplace ablaze, stockings hung with care, candles, and a wreath along the ledge of the fireplace provides the cozy feeling we love about the holidays.
The kitchen is usually the focal point of the home and the gathering place when we have guests over. However, many people typically skip this room. If you're going all out for the holidays, there's a lot you can do in the kitchen. Switching out your tea towels, hanging decorations for the cabinets, a festive table cloth, poinsettias as the centerpiece, and a candy dish full of treats are all great additions to your kitchen. If you have holiday dishware, now is the time to bring it out.
Many cabins have multiple bathrooms, and if you have a bathroom that is accessible to guests, decorating it can be fun. Most people like to keep the bathroom decorations to a minimum, so maybe a Christmas candle, a few decorations, festive hand soap, Christmas towels, or a wreath on the door. There are a lot of options, and choosing just a couple could be a nice touch without going overboard.
Lastly, bedrooms are optional, but there are many things you can do to make each room feel more festive. If you are decorating for guests, you may want to skip the guest room, but there's no shame in decorating every room if you are going all out for Christmas. If you're going to decorate your room or your children's rooms, getting a mini Christmas tree to decorate is a great touch. Add string lights around windows, candles, and other fun accessories to make the room feel cozy and warm. If your kids are old enough, they can decorate their room in their style and to their liking.
Decorating Time
It's time to take these great ideas and inspiration you may have found and get started. It can be a big job, and you don't have to tackle it all at once. You don't even have to decorate every room in your home, but you can pick and choose the most impactful. Happy decorating!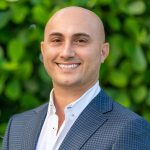 Alex Platt is a real estate agent for The Platt Group in South Florida and owner of livesellfl.com. He brings a wealth of knowledge and expertise about buying and selling real estate.