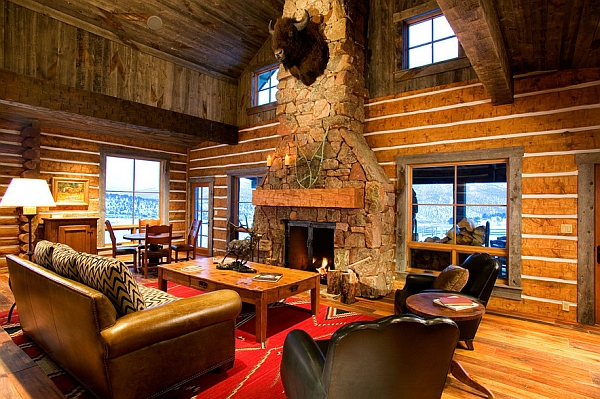 by Katherine Rundell
Ever wanted to live in a log cabin? Ever wanted to escape the city for a cozy cabin in the woods or mountains? If so, then a custom log home is your best bet.
Although log cabins have evolved from traditional and earthy designs in early American times, to today's innovative designs that create an upscale feel, you may want to do your research first. In this article, we've taken the liberty of showing you the common pros and cons of living in a log cabin to ease the burden of having to spend countless hours surfing the web to make a choice. We'll look at the positives while referencing the drawbacks of owning a log cabin.
Pro #1: Energy-Efficient
"A log cabin is very good with energy conservation, because of its responses to weather changes," says Edward Cunningham, an editor at Assignment Help and Revieweal. "The wood is able to trap heat and keep you warm whenever it's extremely cold outside. And, in hot weather, the coolness from the AC can stay inside, thanks to the log cabin's windows, end trims, and sealants, thus maximizing the home's energy efficiency."
Pro #2: Environmentally-Friendly
With the public becoming more and more eco-friendly, there's now a need for "green homes." Log cabins are no exception.
Log cabins use … well, logs, as the primary build. Today's environmentally-conscious builders would use logs and other materials from sustainable forests, where trees are grown specifically for the purpose of being cut down. By having forests dedicated to supplying trees that are reserved for construction, other trees from the rest of the world's forests can be saved.
Plus, other tree products – the bark, wood scraps, etc. – can become raw material used in carvings and other products in the log home.
Pro #3: Much Needed Comfort And Relaxation
Modern conveniences can also be found in today's log cabins. You can customize your kitchen or other parts of the log home with contemporary appliances or interchangeable technology. That means you don't have to sacrifice modern living for a comfortable space in the woods or mountains. Again, you can customize your log cabin in any way you want. And yes, with today's technology, you can have access to the Internet, even when you're in a log cabin in the woods. And when it comes time to shut off the phone and computer, you can easily relax outdoors and enjoy the quietness and serenity of nature. It's all up to you!
With that said, we must also look at the fair negatives of owning a log cabin:
Con #1: Maintenance-Prone
While log cabins can be energy-efficient, all of that comes with high maintenance levels. In other words, upkeep with cabins may be a huge concern for homeowners. Over time, the logs that make up the home will experience the following:
Shifting
Contracting, OR
Expanding
These are all dependent on the type of weather that's frequent in your home's location. Thus, it would take a lot of maintenance to ensure that the home is still sustainable to live in, which can be a hefty price tag for you.
Con #2: Little To No Insurance Coverage
"While home insurance is a reality for most homes, log cabins might not have that same privilege," says Georgia Shaw, a copywriter at UKWritings and OXEssays. "In fact, insurance for log cabins are tough to find in the market, since a lot of major insurance providers don't cover this unique home type. Therefore, you may want to research some reputable insurance companies that offer log home insurance."
Con #3: Prone To Pests
Finally, with high levels of maintenance comes the major concerns with the infiltration of the following pests:
Carpenter bees
Termites (which love feeding on wood)
Rodents
Other problem bugs and insects
Therefore, do thorough research and explore ways on how you can keep these pests at bay.
Conclusion
Though log homes can seem modern and cozy at first glance, there are many things to consider before owning a log cabin in the woods or mountains. From structure to the ever-present worry of pests, there is a lot to think about when owning a log home.
However, with research, a little preparation, and customization, your log home should be able to accommodate you, to ensure that you live comfortably and ideally. When you do all that, you'll enjoy your log home for many years to come!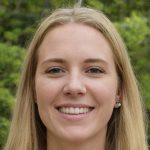 Katherine Rundell is a writer at Big Assignments. She is also a contributing writer at Write My Essay. And, she is a blogger at Best essay writing services, specializing in topics like construction, log cabins, and home improvement projects.