by Paisley Hansen
A cabin is the best hiding and retreat spot away from all the hustle and bustle of city life. However, a cabin is a substantial investment; therefore, you have to understand all the vital information involved in building a cabin. Similar to any form of real estate, when building a cabin, you have to find the most suitable location to render your investment valuable.
Additionally, you have to consider other factors influenced by your personal preferences, such as the views and location you wish to build your cabin. Here are useful tips on finding the best spot for your dream cabin.
Area is Important
The location you wish your cabin to be situated is down to your preferences and personal choice. When looking for a piece of land, evaluate the following factors to narrow down your hunt.
Purpose – You have to consider the purpose of your cabin as various locations have distinct features. Some areas are suitable for individuals who want a quiet time to relax and unwind, while others prefer areas close to adventure sites like ski slopes. Furthermore, some individuals prefer locations that have access to outdoor activities like hiking, biking, and fishing. The purpose of constructing your cabin will help you find the most suitable location.
Access – The tranquility and seclusion of cabin homes are what make them so popular. Nevertheless, you should ensure the location you wish to build your cabin home has convenient access to local amenities and roads. No matter how attractive the area is, it will be difficult to appreciate that if the trip to reach it is laborious and difficult. The right area should be accessible throughout the year.
Type of land – The land's purpose is vital, especially if you plan to use the land for various purposes. If you want to grow crops or cultivate a garden, search for agricultural land where you can construct your cabin. If you are looking for a timber source, you should opt for a good woodland.
View – The views of nature you enjoy from a cabin are one of the substantial considerations when constructing cabin homes. The main objective of constructing a cabin home is to unwind and rejuvenate. Select an area with natural beauty to get the most out of your cabin home. Do you want your cabin home in the middle of the forest surrounded by trees or in an elevated location overlooking beautiful landscapes?
Legalities and Practicalities
After choosing a suitable area, you should consult with a home builder advisor. Local real estate agents and land developers understand the legalities of their specific locations. You should also consult with local experts about permits and regulations that you have to comply with. Evaluate future development plans, zoning, development restrictions, code restrictions, and other procedural issues.
On top of the legal issues, you also have to consider the practicalities of constructing a home cabin. When buying land for your cabin, you should consider the structural foundation, type of land, and soil type. You should consult a home builder advisor on these issues. Slopes and soil conditions are vital considerations that dictate the suitability of the location you wish to build your cabin.
Check the Amenities and Resources
After finding an area where you can legally and practically construct your cabin home, you must consider the amenities and resources situated on your land. Some of the amenities to consider are water sources, utility lines, and local drainage systems.
Cabin Orientation
Once you know the area where you will build your cabin, consider cabin orientation. To maximize the sun's energy, you need to site your cabin facing south. Your windows should also face south if your cabin is situated in an area with a cold climate. If your cabin is located in a hot climate, your windows should face north to save on cooling and heating expenses.
A cabin home will give you the peace you desire. Ideally, when you consider all these factors, you will decide the best area to buy land and where precisely to position your cabin home on your land. With these tips, you will have a fantastic cabin experience.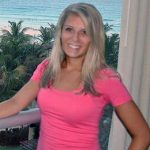 Paisley Hansen has worked in real estate most of her professional career. She graduated from the University of California – Berkeley with a bachelor's degree in Marketing. When she's not creating content or working with clients, he enjoys hiking and traveling with her husband.