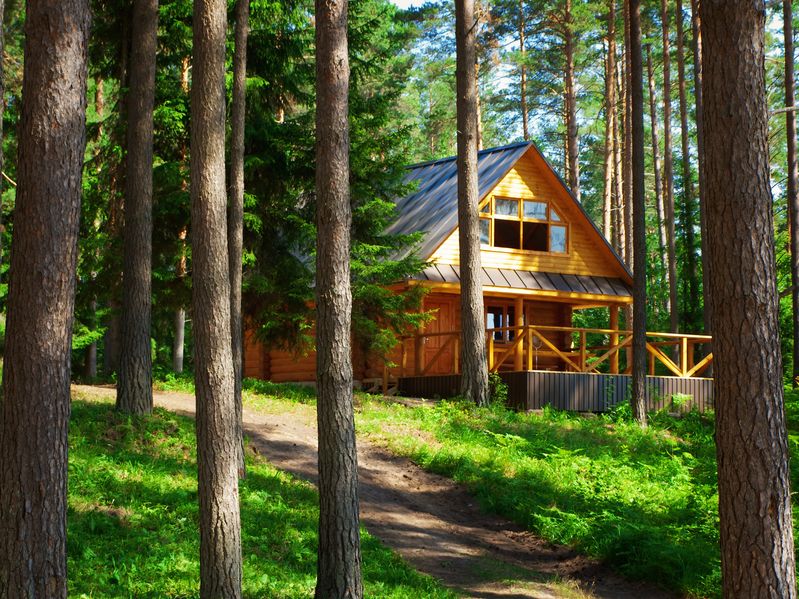 By Craig Middleton
Owning a log cabin somewhere out in the woods is several people's dreams. For those lucky enough to make this dream a reality, there's the responsibility of keeping it clean and updated. There's a lot of pressure to keep what you have looking like new, and in a time when everything is constantly changing, that can be a very hard thing to do. Here are five ways you can update your cabin.
Furnishings
Depending on how often your cabin is used, you may need to look into getting new furniture for it. If the pieces have been there from the beginning, but are starting to look rather worn, it may be time for a change. While this doesn't mean you have to buy all new furniture, it certainly is an option. If you're not looking to spend a lot of money though, you could try to refurbish what you already have or look at used furniture that is still in good condition. You'll most likely need to find out about mattress removal, as this is one of the staples that will need to be replaced. Look at what you have and decide on its use before tossing or keeping it.
Decorations
If your cabin is starting to look a little old, it may be because of its decorations. What was once in style when you decorated the place, may now be old and outdated. While trends and styles do tend to change rather quickly, it often takes a few years before they do so. This means you won't have to constantly redecorate. Things like you're bedding, curtains, and other cloth materials should be regularly changed anyways though. If you have certain pieces you really like, don't stress about getting rid of them, instead find ways to keep them apart of the décor.
Additions
For some, adding to their cabin is the answer to updating it. It could be a porch, an upstairs, or possibly even a side room downstairs. The layout will decide what you can or can't do. You may not think that adding on to your cabin is a possibility, but there may be some other ways you can change things up. If you have restricting walls, you could look into seeing if those are able to come down. It could open the floor space, allowing your cabin to feel more open and free.
Appliances
Appliances are always changing, and the latest and greatest ones always seem to be the coolest. Updating these things throughout your cabin is a great way to make it seem like a recently built place. The machines in the kitchen are probably some of the most popular ones to update. Stoves, ovens, fridges, and various other kitchen accessories tend to be used the most anyway, so they should be the first to update. If your cabin has a washer and dryer, those are other things you can think about reinstalling. Small things like light fixtures and sinks also play a major role in aging your cabin. Updating your bathroom fixtures is the other popular room to have things replaced.
Floors
Your cabins floors will be some of the most used things in the place. It's impossible for them to not get used as people have to walk on them to get around. If you have real hardwood floors, you may not have to consider replacing them, just refurbishing them. A good sanding and strong coating can make them look as good as new. If the place is filled with carpets, you can try to deep clean them, but some of them just might need to be replaced. A lot will depend on the age and look of them. Any other flooring you have in the house should be thought about as well, but the final decision is up to you.
Don't let anyone tell you how to make your cabin look. It's your decision to either keep things the way they are or update them to make the place look a little newer.