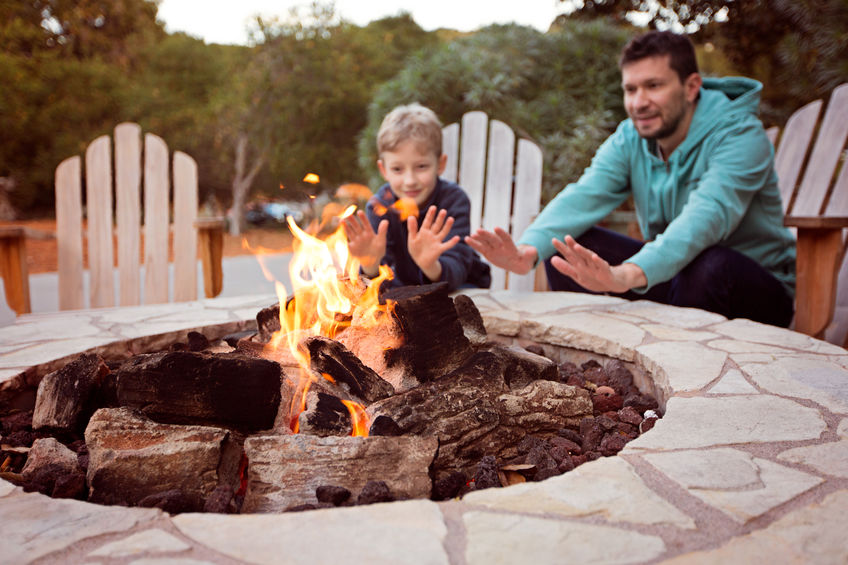 by Beau Peters
A vacation home is only worth having if you actually spend enough time there. That requires planning more excursions than simply heading up to your lakeside cabin for a weekend or two each summer.
As the days shorten and the crisp fall weather creeps in, here are a few ways that you can still pack up your stuff and head out of town in order to make the most of your vacation home before the winter weather arrives.
Spend Time in Your Home While Everything is Remote
The best way that you can get a ton of value from your vacation home this year is by moving in for an extended stay of several weeks or even a month or two. Most years, this would be completely impractical, but 2020 has been unique in that sense.
Many schools have shifted from in-person classes to online learning, and many offices remain shuttered with their staff working remotely. With so much typical activity taking place remotely, it's the perfect time to hole up in your vacation home while you work on your laptop and your kids attend virtual classes.
If you do choose to go this route, it's important to keep in mind that there will be moments when you need to work and your kids won't have class. With that in mind, make sure to head to your vacation paradise with plenty of extracurricular activities like a journal, painting rocks, or setting up an obstacle course, that can keep them busy while you're working.
Invite Friends and Family To Share in the Fun
Another great way to extend the fun into the fall is by inviting friends and family to come up and visit your vacation home while you're there.
It's important that you keep gatherings small, stay outside when you can, and maintain social distancing. That said, if you can get a group of friends and family together, the fall can be a great time to do any number of fun things, whether you're a group of adults or parents with kids.
Shake Things Up With a New Adventure
As fun as a second home can be, it's easy to get into a vacationing rut each time you visit. If you're looking for reasons to spend time in your second home this fall, try to look for unique and interesting things that you can do to spice up the experience.
For instance, you can use your house as a home base for an out-of-season camping adventure. As you learn about autumn, wildlife, insects, and greenery, just remember to stay warm and avoid hunting areas.
Another option is to plan a larger (though still pandemic-friendly) event, like the renewal of your wedding vows. Renewing vows is much simpler than a full-blown wedding, and it can provide a chance to express your love for one another and have some vacation-friendly fun while you're at it.
Remember to Plan Time to Clean Up
Whether you're remotely working, spending time with friends and family, camping, renewing your vows, or anything else, the later into the fall it gets, the more important it will be to properly clean up and stabilize your home at the end of your trip.
It doesn't matter if you aren't coming back until the spring or you're going to continue visiting all winter, winterizing a vacation home is always an important process. However, if you're going to use your home right into the fall, you may be able to schedule things out so that you can use the winterization trip to also enjoy the home in the fall weather one last time.
Once you're done with your last autumn vacation and the chilly winter weather is starting to bite, make sure to go through all of the typical activities associated with shutting down your home for the freezing months, such as:
Looking for any water or air leaks.
Cleaning out the gutters and checking the integrity of the roof.
Sealing concrete pathways.
Make sure your heating system is clean and ready to go.
Insulating pipes that could burst if they freeze.
Making sure your cabin is safe from any unwanted intruders — both of the animal and human variety.
By continuing to use your vacation home right into the fall, it can make the annual winterization chores much easier to tend to while you're already there, rather than requiring a trip all on their own.
Making the Most of Your Vacation Paradise This Autumn
It's easy to take a vacation home for granted, especially if you've had it for a while. However, it's a unique blessing to be able to have a home away from home, especially one that gives you access to waterfront property and gorgeous views.
That said, if you already have a second home, don't consider the fun finished just because the jet skis are wrapped up and the weather's cooled off. Look for ways, like those listed above, to continue to utilize your vacation home so that you can keep the good times rolling right through the end of the year.
About The Author: Beau Peters is a creative professional with a lifetime of experience in service and care. As a manager, he's learned a slew of tricks of the trade that he enjoys sharing with others who have the same passion and dedication that he brings to his work. When he is not writing, he enjoys reading and trying new things.